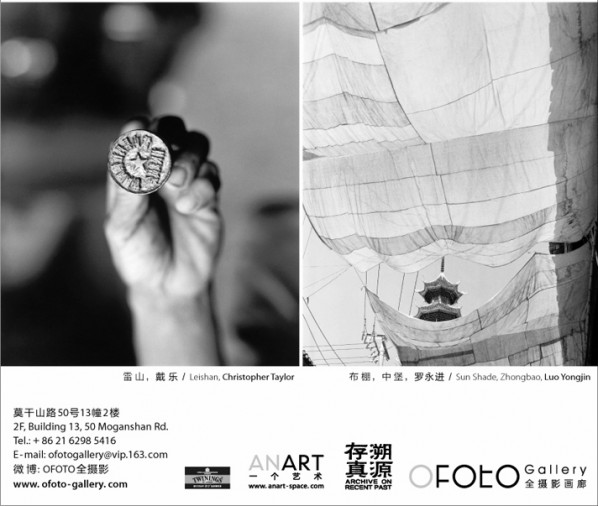 A VISION WITH TWO EYES
Preface by Alain Jullien
This exhibition has two important reasons to exist at this time and space:
1 A year ago three institutions: College of Architecture and urban planning of Tongji University, Kanyikan association and UNESCO through WHITR-AP (World Heritage Institute for Training and Research for Asia Pacific) signed an agreement to establish A.R.P. (Archive on the Recent Past). The purpose of this photographic archive is to culturally help promote the preservation of world heritage sites, in China and in the Asia Pacific region through the work of photographers.
CAUP of Tongji University is supplying its knowledge and its highly specialized technical leadership in the site preservation field. Its specific mission, here, is to select the sites to be photographed.
Kanyikan is in charge of choosing the photographers whose abilities will present each site with its own spirit seen through the filter of the photographer's unique vision. Kanyikan also has to insure that the photographs are properly archived at Tongji and shown in different venues in a professional way.
2 Friendship
For the first mission of A.R.P. WHITR-AP chose the "Guizhou Cultural and Natural Heritage Protection and Development Project" a group of several villages in Guizhou province. These villages, where many minorities have lived for as long as we can remember, are spread over a vast area in different counties. So for practical reasons, we asked two good friends to travel together, or separately, as they chose. Luo Yongjin and Christopher Taylor spent some time (not enough, they think!) photographing the soul of these places. As artists they used their mind, their eyes and their heart to convey the history, the culture, the warmth and the feeling of these villages. Although one does not see many people, the two friends, with their vision, make us imagine the men, women and children immersed in this old and generous culture. This exhibition allows this friendship to have walls for expression and hopefully it is the beginning of many different projects in China involving many different artists from very different backgrounds for many very different places.
Translation: Fan Chen
About the exhibition
Artists: Christopher Taylor, Luo Yongjin
Curator: Alain Jullien
Opening: 16:00-18:00/ 15.09.2012
Duration: 10:00-18:00/ 15.09. 2012- 16.11.2012
Courtesy of the artists and OFOTO Gallery, for further information please visit www.ofoto-gallery.com.
Related posts: