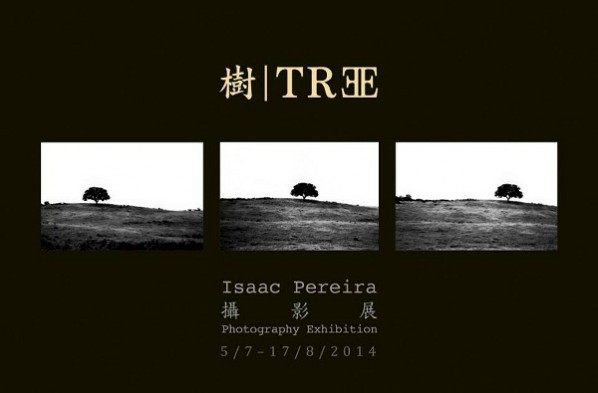 Although entitled "Tree", the exhibition is not themed on trees. Perhaps to the author, "Tree" is only a symbol, a mark, or it represents a function… In the meanwhile, a tree with its growing forms may easily evoke feelings in most of us… It seems Isaac particularly focuses on the search and representation of a kind of mental imagery, which is far more important than just recording and reflecting on reality through images.
About Isaac Pereira
Graduated in Media Studies, Minho University – Braga, Portugal; Photography Studies at Ar.co, Visual and Communication Arts Center- Lisbon, Portugal. Isaac lives in Macau and in Portugal. Isaac Pereira, showed his works at the International Photo Festival "Encontros da Imagem – Photographs Meetings" (Braga; Portugal – 2009); National Museum of Singapore during a Magnum Agency Master class (Singapore, 2012); Marrakech, Morocco (2012); at Hong Kong 1st Open Show (Hong Kong, 2013). Etc.
About the exhibition
Curator: Frank Lei
Composer: Earl Diamantino da Silva Cunha Granatin
Video Artist: Catarina Cortesão
Duration: 5 Jul- 17 Aug 2014
Venue: Ox warehouse
Opening Reception: 5 Jul 2014 Sat 16:00
Free Admission
Opening Hours: 12:00-19:00 (Closed on Tuesdays)
Tel: 853-28530026
Add: In crossing the Avenida do Coronel Mesquita and Avenida Almirante Lacerda Macau
Courtesy of the artist and Ox warehouse.
Related posts: