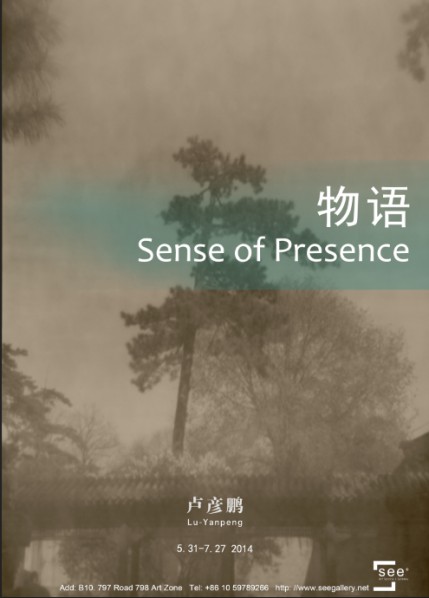 Sense of Presence: The Photography of Lu Yanpeng
By Hua'er
On the next day after graduating from college, Lu Yanpeng boarded the train from Fujian to Beijing with his dreams for films. He never thought that one day he would fall for photography. Actually, even today, to him, photography is still only a verse of a poem, or a scene in a film. When he won the 100,000-yuan photographer award at the Pingyao International Photography Festival in 2011, people started paying attention to this little known young man who had just turned 27. Lu and other photographers of the new generation are like a new wave in the world of photography in China. Compared with the more solemn expression and the sense of mission in the works of their predecessors, Lu and his peers can draw upon the art skills that they learned in professional art schools, and they tend to focus on an individual expression that is more ideal and soul-searching. Such characteristics bring the light of post-modernism to the slightly grim Chinese photography. These photographers add a touch of tenderness, poetry, pleasure, quirkiness and even absurdity in their works, without compromising the ever-present reflection and exploration of traditional Chinese culture.
About the exhibition
Opening Party: May 31, 2014 4:00-6:00pm
Dates: May 31~July 27, 2014
Venue: See+ Gallery
Tel: 010-59789266
Contact: Miss Li
Courtesy of the artist and See+ Gallery, for further information please visit www.seegallery.net.
Related posts: