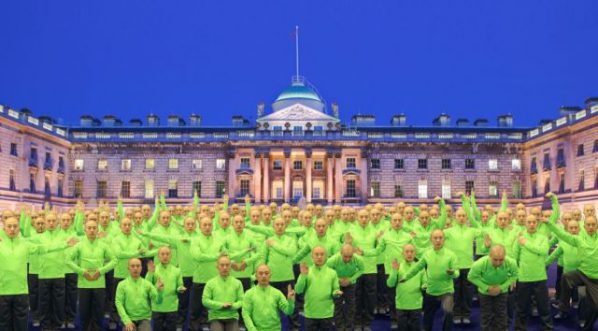 Art Night London is a new annual contemporary arts festival that will transform London for one unforgettable night on July 2nd, 2016. By then, art and performance will infiltrate the streets of London from sunset to midnight. The luxurious flat at 190 Strand, the uncanny disused Jubilee line platform in Charing Cross Underground station, and the architecture and public space at Westminster will all be part of the first Art Night London, a grandiose party of different forms of performance and installation art.
Inspired by Nuit Blanche, the all-night art festival founded in 2002, Art Night London is initiated by Unlimited Productions, an organization which focuses on the relationship between art and city, and independent curator Lucia Muñoz Iglesias. As a new night art festival, Art Night London will cooperate with one art organization each year.
The first edition is curated by the Institute of Contemporary Arts (ICA), with curator Kathy Noble, to present a set of ten art projects by artists across the globe, from areas including visual art, architecture, dance and music. All projects are spread at characteristic sites across London. The event will be held on July 2nd from 5 pm until midnight.
As the only project from China in the first Art Night London, "Physique of Consciousness" has caught much attention. Created by Xu Zhen, "Physique of Consciousness" is the first "cultural fitness exercise" ever made. It consists of movements inspired by dance, martial arts, gymnastics and different forms of exercise, alongside spiritual and cultural rituals. During the six years since its first launch, "Physique of Consciousness" has already been widely shown in many art institutions worldwide.
On July 2nd, from 5pm to midnight, Somerset House will transform into a social center at Art Night London. By then, along the historical landmark Thames, you will have the opportunity to participate in a soul-nurturing art project along with 500 other participants from across the globe. This will be the largest presentation in scale since "Physique of Consciousness"'s launch in 2011.
The project "Physique of Consciousness" spiritual fitness exercise will be held on July 2nd for five subsequent rounds. Each performance will last approximately 50 minutes, starting on 6pm, 7pm, 8pm, 9pm and 10pm. The event is free to participate, please follow the link below to book onto one of the five available time slots.
Courtesy of the artist and Art Night London, for further information please visit www.ica.org.uk/whats-on/art-night-somerset-house-edmond-j-safra-fountain-court-xu-zhenmadein-company.
Related posts: