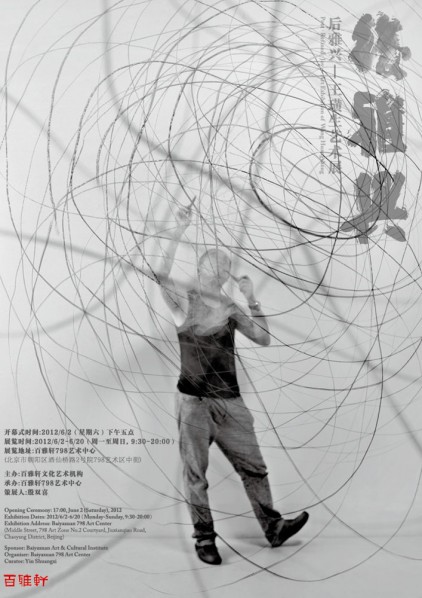 Wang Huangsheng' work belongs to the refined system possessing natural grace while coming from the remote charm of an antique taste. It impressively lives in the modern era, while at the same time being totally connected with a contemporary tempo. As an important instigator and organizer of Chinese contemporary art activities and art historical theorist with profound learning and cultivation, he has served as the director of art museums for over ten years. He never let his brush lie waste thus has a wealth of experience and involvement in painting and writing. Entitled "Post Refined Joy", this exhibition is his first solo show since he came to Beijing. It is going to be on view from June 2nd through to 20th.
Under the guidance of Wang Huangsheng, the Art Museum of the Central Academy of Fine Arts has become one of China's most important foremost positions of academic art studies combining great fame and awards. He has proved his own value as a curator of art museums. Meanwhile, he is tirelessly industrious in his quest. Along with his ever-increasing influence, his environment, his status and his style have changed a lot. However his most important feature is precisely "changeless". Wang's inherent quality and pure personality indicates his simplicity. In the ecology of fine arts, he is both independent from and integrated with it. The simple state of mind possessed by cultural scholars is naturally reflected in his work and life while his identity is clearly expressed in both the academies and society. Endowed with the cultivation of an art historian and the international vision of a curator, Wang has the dual identity of the professional painter and aesthetic scholar. As a promoter of contemporary art with a traditional literati personality, Wang's new solo exhibition not only indicates his talent but also confirms his character.
In addition to his style in "Heaven and Earth" and "Carefree" series, Wang recently produced a series of new work named "Moving Visions". A variety of lines freely wander in an unrestrained stretch; clues are combined with ink sparks, water stains through in a richly multi-layer way; his image tends to be abstract with a rich sense of form. He called them "moving visions" which can be taken as the extension of the theme in "Heaven and Earth" as he persists in his exploration of the relationship between heaven, earth and human beings, the romantic and uncontrolled freedom people enjoy in their own space, the numerous and confused mental imagery wrapped into life and so on. His painting has the charm of ink and wash with brush, lines, ink and water which is at the same time full of the vividness of the contemporary art. Full of creative enthusiasm and courage, his paintings showcase his creativity. We have reason to believe that he will move forward and bring us new surprises with the excitement of creativity.
About the Exhibition
Opening Ceremony: 17:00, June 2nd (Monday-Saturday, 9:30-20:00)
Duration: 2012/06/02-06/20
Exhibition Address: Baiyaxuan 798 Art Center
(Middle Street, 798 Art Zone No.2 Countyard, Jiuxianqiao Road, Chaoyang District, Beijing)
Curator: Yin Shuangxi
Sponsor: Baiyaxuan Art & Cultural Institute
Organizer: Baiyaxuan 798 Art Center
Related posts: