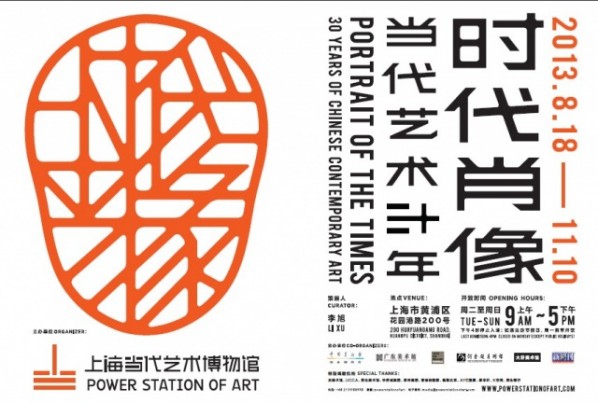 Elaboration on the Theme
Since the end of the 1970s, Chinese Contemporary Art has experienced 30 years of development of trials and hardships. From "85 New Wave" in the 1980s, international recognition in the 1990s, commercial success in the 2000s to today's overall prosperity, Chinese contemporary art as a newly arising cultural form has been recognized generally by the domestic and the international, the private and the official. However, 30 Years of development of contemporary art also reflects that China and Chinese have experienced huge changes during the special times. No matter China's integral economics and culture, or Chinese people's self cognition and social involvement, all these could be reflected by artists' works over these years. We hope that this exhibition could act as an entry point to generally define "portrait", not only show paintings on the theme of "portrait", but also present body-oriented works integrating sculpture, installation, video, photography, performance, and etc, demonstrate the significance of the theme at different levels in diversified ways, and make available the possibility of multi-faceted interpretation to the audience.
The exhibition will take the display of visual arts as the main clue, combine it with assortment of the domains of parallel culture and subculture, such as literature, film, drama, music, and etc, panoramically manifest the development course of Chinese contemporary art since the reform and opening up for more than 30 years, and cordially and rationally describe the transformation of the mental appearance of the Chinese people.
The theme of exhibition is Portrait of the Times – 30 Years of Contemporary Art, will open on August 17, 2013, and last for three months. This exhibition features about 115 artists (groups), and about 300 arts works.
Exhibition Structure
In terms of the participating artists' age, the difference in age is almost 50 years; in terms of the works' date of creation, the time span is more than 30 years. Strictly speaking, this exhibition is not a chronicle of contemporary Chinese portraits, but a presentation of thematic visual art especially made for the exhibition space in the Power Station of Art. The exhibition consists of 5 parts according to the actual situation of the exhibition space.
– Specific Human
"Specific human" reflects the self-awareness, from the abstract concept of "people" to the more independent and more individualized evolution of self- definition
– Social Identity
Emphasize the establishment of people's civic awareness, involvement in the society, and pursuit for more multiple values.
– Inner World
Probe into each individual's psychological world, and represent the complication of spiritual space and the vivid course of transition.
– Body Imagery
Embody another kind of elaboration on portrait in the means of materialistic narration of body through representing each parts of human body.
– Survival in the Future
Pay attention to the understanding and expression of relatively younger artists with completely new experiences of growth, and provide an open and indefinite space of expression.
Special Projects
1. Portrait of Dafen
This is a special project of this grand exhibition, nominating and inviting 60 professional painters from Dafen oil painting village, Longgang District, Shenzhen, to create self-portraits, which would be presented in the end section of the exhibition of "Portrait of the Times" in the form of group portrait. These painters are workers from the first line of culture industry in the Dafen village. Though working hard for various orders for many years, their own faces have never appeared on their own paintings, and they haven't shown their own works in large-scale professional exhibitions either. This is a trans-border attempt with equal spirit, thus, a professional art museum officially accepts portraits created by folk painters in a crucial academic project, and meanwhile exploits a whole new context for contemporary art with an interactive attitude.
2. Record of Small Events in 30 Years
In this exhibition, we invite New Weekly as the co-organizer to do this special project, making a small comprehensive review about the history of contemporary culture, taking the important events of visual art during 30 years as the main clue, integrating assortment of main categories of culture and art including literature, music, film, drama, and etc, panoramically presenting the development course of contemporary Chinese culture and art during 30 years after the reform and opening to the outside, narrating the transition of contemporary Chinese people's spiritual appearance in a sincere and rational tone.
3. China of Culture and Art
This is an interview-style documentary of 48 episodes planned and interviewed by Weng Ling, presenting interviews of celebrities of contemporary Chinese culture and art, and the interviewees include Cui Jian, Xu Bing, Zhang Xiaogang, Xu Jiang, Cai Guoqiang, Tan Dun, Ding Yi, and etc. Through interviews of representative figures in the contemporary art world for the last 30 years, the history of 30 years is presented to the audience in a more realistic way. This series of documentary was shown in the Travel Channel. The work shown in this exhibition is a complete version which has been newly edited, and will be played one by one continuously in a special space in the exhibition hall.
About the exhibition
Dates: Aug 18, 2013 – Nov 10, 2013
Opening: Aug 17, 2013, Saturday
Artists: Yu Fan, Ma Liang, Ma Yongming, Ma Deshen, Jing Shijian, Fang Lijun, Fang Shaohua, Mao Yan, Wang Guangyi, Wang Yuping, Wang Hai, Wang Xingwei, Wang Keping, Wang Jinsong, Deng Jianjin, Tian Liming, Shen Ling, Shi Chong, Ai Xuan, Niao Tou, Liu Dahong, Liu Xiaodong, Liu Qinghe, Liu Guocai, Liu Jianhua, Liu Manwen, Liu Ye, Xiang Jin, Sun Liang, Zhu Xinjian, Xu Jing, Wu Yiming, Yan Peimin, He Duoling, Yu Ji, Song Dong, Zhang Jian, Zhang Huan, Zhang Jianjun, Zhang Enli, Zhang Xiaogang, Zhang Haier, Zhang Peili, Zhang Xin, Li Shan, Li Shinan, Li Zhanyang, Li Xiangyang, Li Xiaoxuan, Li Songsong, Li Jin, Yang Qian, Yang Yunfei, Yang Shaobin, Yang Jianping, Yang Zhenzhong, Yang Fudong, Wang Jianwei, Shen Xiaotong, Meiding Gongsi , Xiao Quan, Cang Xin, Su Xinhua, Gu Wenda, Qiu Zhijie, Lu Yuanmin, Chen Danqing, Chen Ke, Chen Hongxin, Chen Yifei, Zhou Chunya, Zhou Tiehai, Yue Mingjun, Pang Maokun, Wu Yi, Luo Zhongli, Luo Fahui, Fan Bo, Zheng Guogu, Jiang Jie, Zhen Chunban, Shi Dawei, Shi Yong, Hong Lei, Hu Jieming, Hu Jiancheng, Rongrong Yingli, Zhao Bandi, Zhao Nengzhi, Zhong Biao, Tang Hui, Xia Xiaowan, Xu Zhen, Weng fen (Wen Peijun), Gen Jianli, Guo Wei, Gu Dexing, Gao Xiaohua, Chui Youwen, Chang Qing, Cao Fei, Liang Weizhou, Liang Shuo, Sui Jianguo, Huang Yihan, Yu Hong, Zeng Fanzhi, Chen Conglin, Ge Pengren, Han Lei, Wei Hong, Jin Shangyi, Miao Xiaochun, Cai Guangbin, Cai Guoqiang, Xue Song, Dai Henyang
Organizer: Power Station of Art
Courtesy of the artists and Power Station of Art, for further information please visit www.powerstationofart.org.
Related posts: