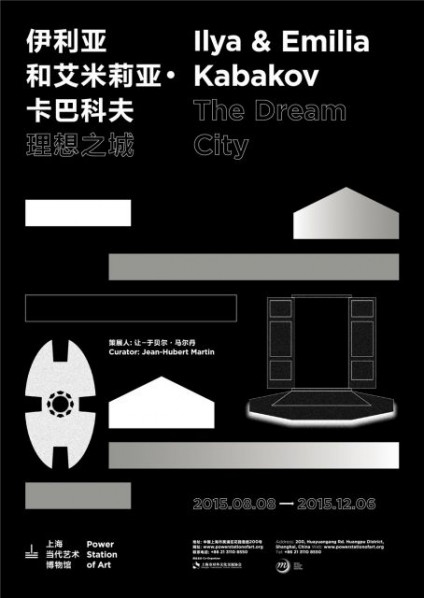 The exhibition "Ilya and Emilia Kabakov: The Dream City" is so far the largest installation by the famous Russian artist couple Kabakovs.
"The Dream City" is a long-term art project by Ilya and Emilia Kabakov and it's the summary of their life-time philosophy of art. PSA will present: Manas, Fallen Angel, Dark Chapel, the Gates, 20 ways to get an apple listening the music of Mozart, and Empty Museum. Combining various art forms such as architecture, lighting, sound, painting, urban planning, etc., the art works of the Kabakovs invite the audiences to the maze of an imaginary world and lose themselves to the strength of art.
About the exhibition
Dates: Aug 7, 2015 – Dec 6, 2015
Opening: Aug 7, 2015, 17:00, Friday
Venue: Power Station of Art
Courtesy of the artists and Power Station of Art, for further information please visit www.powerstationofart.com.
Related posts: