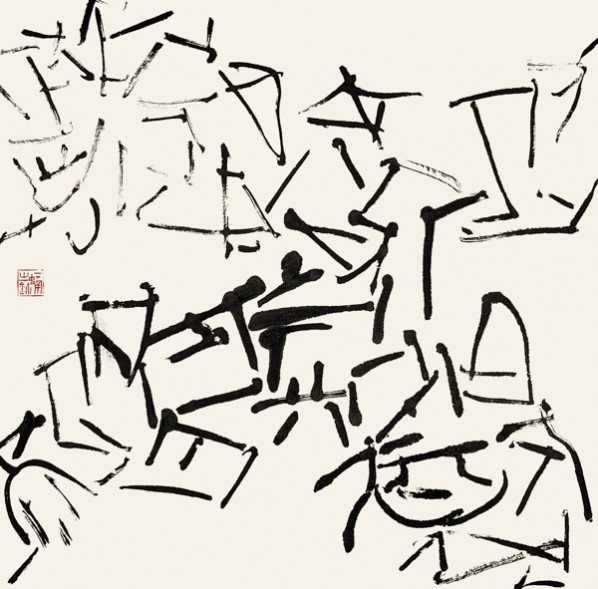 Born in 1947 in Nanchang, China, Qiu Zhenzhong is an artist, calligrapher, poet and art theorist. He is the Professor of Central Academy of Fine Arts.
As the action of writing is becoming an important element of contemporary art, Chinese calligraphy, with its long years of attention to the art of impromptu writing, has much to offer. Drawing upon his calligraphy achievements, Qiu puts brisk direction for the contemporary art with contemporary compositions point and the traditional and current artistic endeavors.
"Works of Qiu Zhenzhong present a unique structure, which includes not only new ways of composition, but also an intellectual construction. His efforts promise possibilities of new conceptualizations in a world that has been dominated by Western theories and philosophies", observes Shen Yubing.
For Cao Yiqiang, "Qiu Zhenzhong's art has considerable contemporary implications." "Not bound by mediums, values or genres, it is an open-ended experimentation that aims to powerfully re-invent mind, tradition and reality."
About the exhibition
Exhibition Time: 2015/4/16 to 2015/4/26
Organizers: China Central Academy of Arts, China Academy of Art, Zhejiang Art Mueseum
Hall: No. 7,8,9
Courtesy of the artist and Zhejiang Art Museum, for further information please visit www.zjam.org.cn.
Related posts: