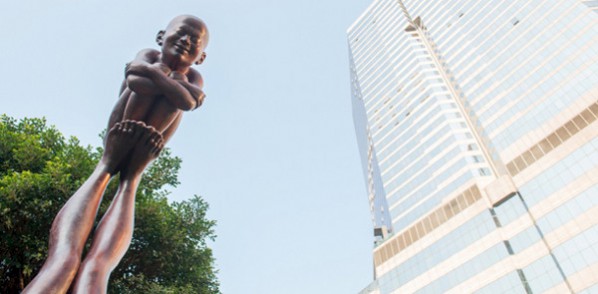 Chen Wenling's sculptures have a distinctive style that embodies inherent strength, reflecting his vigorous life attitude as well as his profound survey of and unique experience in this contemporary environment. The inspiration for his Red Memory sculpture series comes from Chen's memories of childhood in his hometown in Fujian, along with extraction and refinement of the common human nature of that special time of youth.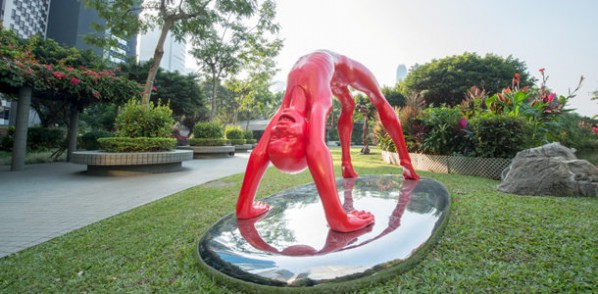 The artist has devoted all of his effort to sculpt each of these innocent and carefree, yet naughty, even mischievous red boys, in order that The Red Memory can become a sharp contrast to the tension, anxiety, fear, falsehood and fame hungry attitude of real-world poverty-stricken adults, thus arousing the audience's recollection and nostalgia of the innocence of youth and the time of childhood.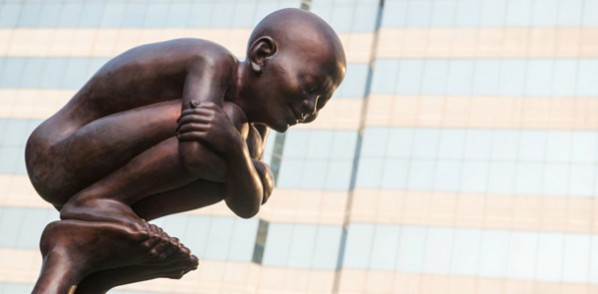 About the exhibition
Duration: 9 Dec 2013 – 31 Mar 2014
Venue: Western Garden
Presented & Organized by: Hong Kong Arts Centre, Public Art Hong Kong
Enquiries Tel: 852-25820273
Tel: 852-25820200
Add: 1 Harbour Road, Wanchai, Hong Kong (next to Grand Hyatt Hong Kong)
Courtesy of the artist and Hong Kong Arts Center, for further information please visit www.hkac.org.hk.
Related posts: