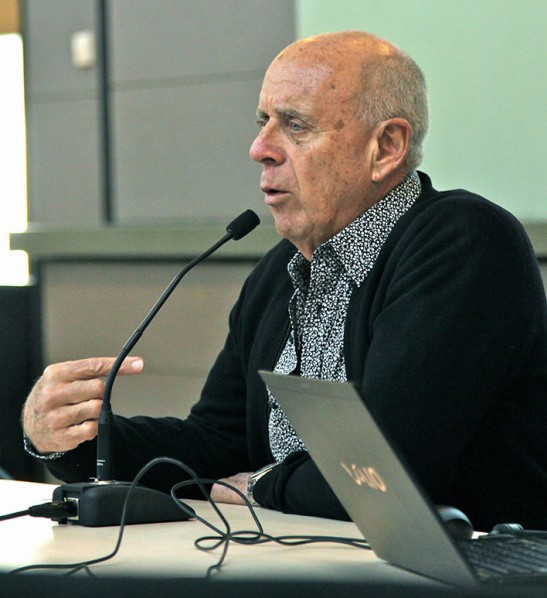 Invited by the Department of Oil Painting, CAFA, Ralph Gibson, the noted American contemporary photographer began his 3 day academic exchange activities at CAFA, on March 25, 2013.
On the morning of March 25, Gibson talked about the influences and inspirations of the ancient and modern paintings to the students from the Department of Oil Painting, at the Lecture Hall in the Building 5. In the lecture, he made an interpretation of the works by the Western Painting masters, such as Titian, Degas, Morandi, etc., from the perspective of a photographer, analyzing the similarities and differences between photography and painting, demonstrating his interest in graphic construction and abstract factors of the screen.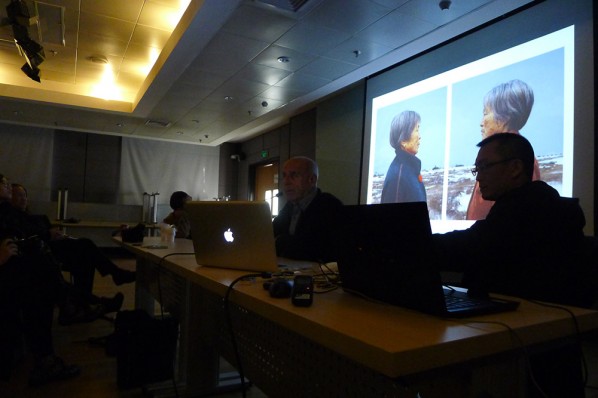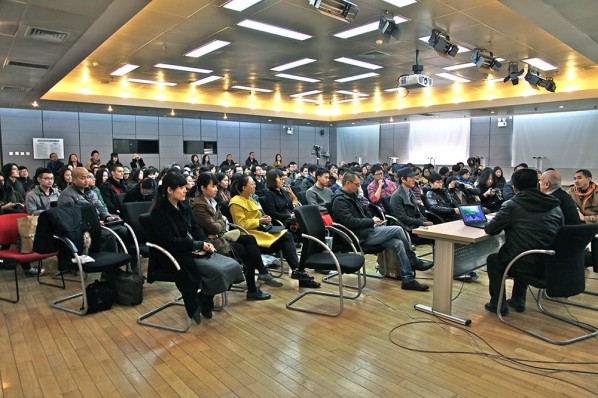 His knowledge of traditional Chinese landscape paintings and portraits of ladies, especially his understanding of Bada Shanren and Qi Baishi, reflects his attention to the composition density, the proportion and arrangement of the black and white areas. The visual perspective and understanding of Gibson's impression of Western and Chinese painting largely benefited the students from the Department of Oil Painting, who hoped to escape the usual mode of viewing a painting, and to expand their field of vision and thinking.
In the afternoon, Gibson gave a course to the students, and focused on the review of the students' photography creations. Seeing a work worthy of his appreciation, he would be generous with praise, and show concern for his/her current development. When he was not optimistic about a work, he would not be vague, but bluntly pointed out the problems. In the review process, the septuagenarian Gibson was a quick thinker using precise verbal skills, and it was obvious that he had a unique vision and full of confidence with a wealth of creative experiences and extraordinary achievements.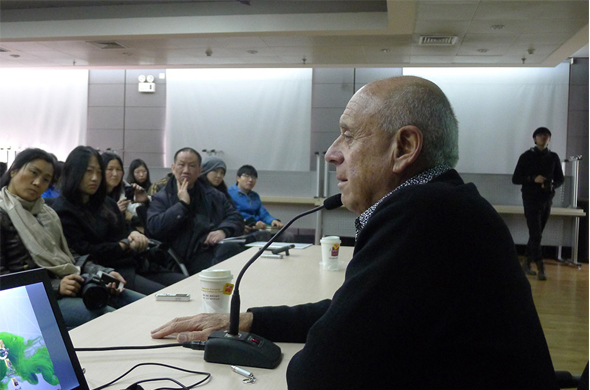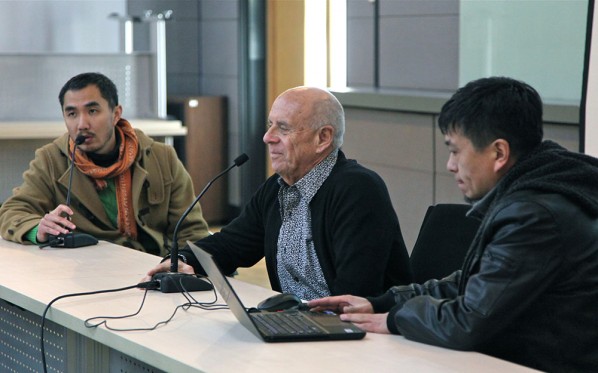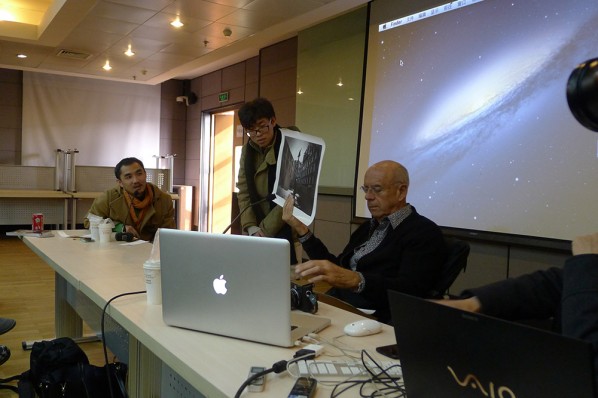 Both appreciation of painting or photography, with the analysis of the masterpieces and review of students' works, Gibson always emphasizes that an artist should insist on one's own learning without plagiarism, self-realization rather than to please others. He believes that, "Art gives you an opportunity to become yourself", which we should grasp.
Text and Photo by Peng Weihua/Department of Oil Painting Department
Translated by Chen Peihua/CAFA ART INFO
Related posts: