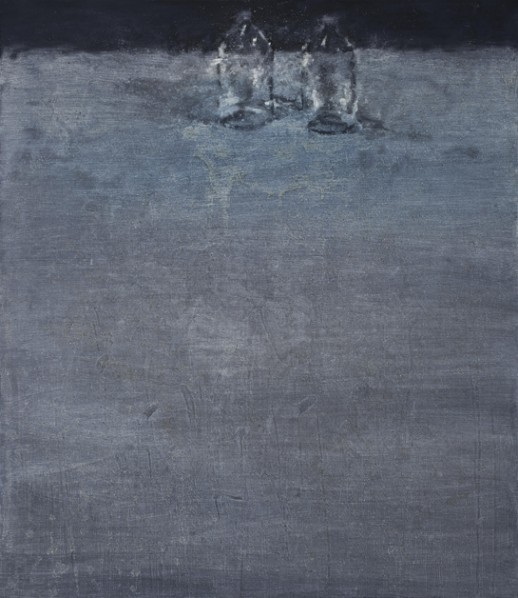 At 14:30 pm, on September 11, 2013, planned by the renowned curator Wang Chunchen, "Rationalized Vision" Xia Fu-ning's Art Exhibition opened at the National Art Museum of China. Guang Jun, Professor of CAFA, Director of Printmaking Art Committee of the Chinese Artists Association, Sun Jingbo, Professor of CAFA, Director of Chinese Oil Painters' Society, Ding Ning, a famous artist and Professor of Renmin University of China, Zhu Hongzi, Deputy Director of Chinese Art Newspaper, famous art critic, Zhou Haige, Chairman of Jiangsu Fine Arts Publishing House as well as some well-known art critics including Wang Duanting, Wu Hong, Yang Wei, Ding Yalei, Liu Libin, Duan Jun, Xu Peijun, etc., were invited to participate in the opening ceremony. It is hosted by the Phoenix Publishing & Media Group, Jiangsu Fine Arts Publishing House, organized by "Huakan" magazine, to feature a total of 35 pieces of recent works by artist Xu Funing.
Xia Funing had involved in the activities of an art group in the 1980s, very active and imbued with the ethos of that era: He was graduated from the Department of Fine Art of the Institute of Art, Suzhou University in 1985, and taught in the Department of Fine Art of the Institute of Art, Tianjin Polytechnic University. Xia Funing, settles from reality, found that visuality is the existence of the world, and to manifest existence is to materialize self-consciousness. Rationalizing vision with the world and the self is a relationship between confrontation and self-consciousness of the entire human race.
Thus, Xia Funing's pursuit of painting no longer assumes the representation of objects as primary, but focuses on the visualization of ideas, a re-visitation of a meaningless world. When the visual is transformed into the material, and when the material becomes immaterial, theyare no longer independent objects, nor physical phenomena. Instead they become facts within a phenomenon, eternity within facts, and the significance in eternity. In the light of this logic, Xia Funing breaks through the picture plane and plumbs into the heart of self-determination. Only by this, can he manifest such a strong, inexhaustible creative potential. The series of chairs, or the bottles, or even a casually placed item of clothing, are all reflecting a personal experience and micro scaled examination, and are all ripe with metaphoric implications and speculative possibilities.
Therefore, those who would change the world would first begin from visual reforms: those who would master the world must accept the differences in diversity as a precursor. Xia Funing's "rationalized vision" is his visual sparring with the tragic, multifarious world.
About the exhibition
Duration: 2013-09-11 through to 2013-09-18
Venue: Hall 2, 4 at the National Art Museum of China
Courtesy of the artist and the National Art Museum of China, for further information please visit www.namoc.org.
Translated by Chen Peihua and edited by Sue/CAFA ART INFO
Related posts: