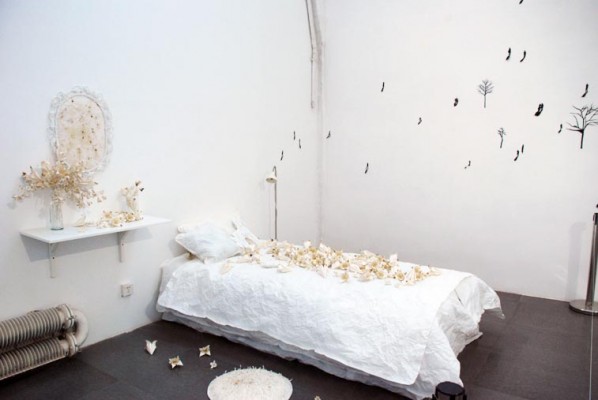 As a medium carrying strong oriental cultural inheritance, paper, with long and profound history, has been rich resource for artistic inspiration. This exhibition presents eight female artists and architects from diverse backgrounds; their works are focused on paper's different characteristics and materiality. Paper inspires their fresh imaginations and innovative concepts, demonstrating potential extendibility in different creative contexts. These artists hope to treat this exhibition as an experimental platform, by which they can explore new possibilities revealing their subconscious thoughts on this material.
Special thanks to Directors of Amelie Gallery for their generous supports and passionate encouragement for this experimental project.
Dates: 2012-03/24~04/15
Venue: Amelie Gallery
Address: 797 East Street,798 Art District, No.2 Jiu Xian Qiao Road., Chao Yang Dist.,Beijing, China
Opening Reception: 03.24, 15:00
Artists: Wang Min, Li Xiaoming, Kang Lei, Zhu Liye, Gan Yu, Zhang Ying, Zhang Wenjuan, Kang Ni
Courtesy of the artists and Amelie Gallery, for further information please contact longyibang.com.
Related posts: