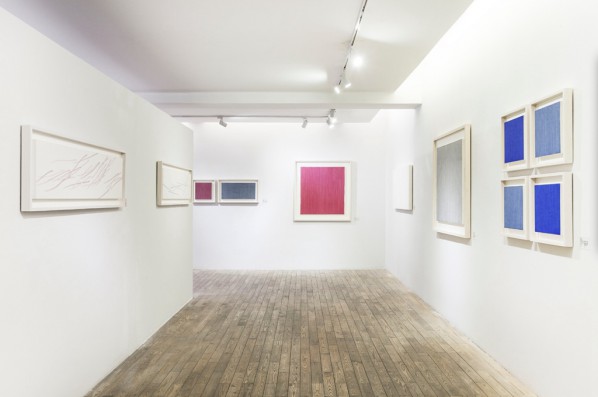 This exhibition presents some of Yu Jidong's works from 2002. His recent creations have added some fresh elements as colours or combination forms. Yet, they all follow the same creating system and clues as before, guided by the Kong Guan (Empty-observation) to continue his art exploration. We hope that the artist's choices can open a spiritual reference for more people.
Kong Guan (Empty-observation) is the common thread running through Yu's works in recent years. Here, "Kong (empty)" derives from the dialectics of Taoism, its meaning is close to "nothingness" but not exactly; Guan (Observation) derives from the ontological practice of Buddhism: it is a theory of consciousness. In a nutshell, Kong Guan (Empty-observation) is the concept of interpreting and expressing oneself with a perception based on dialectics. An artist, when creating, won't deliberately think about what is the meaning behind his works: he only deals with the theme and content of his work following his intuition.
Yu Jidong's drawing techniques are very simple, besides the use of a Chinese brush and of a coffee pot with long spout, he tries his best to avoid the use of other utensils. When choosing the pigments, apart from traditional Chinese ink (ink, ink stick), the artist uses dyestuff such as traditional cyanine and rouge. These dyestuffs have existed in Chinese painting for a thousand years; they are employed in different ways to depict the landscapes, flowers and birds, and figures. According to traditional Chinese aesthetic theories, those colours represent what the traditional Chinese literati say is the link between the outward world and the inward life. They are also part of the traditional aesthetic system's inheritance.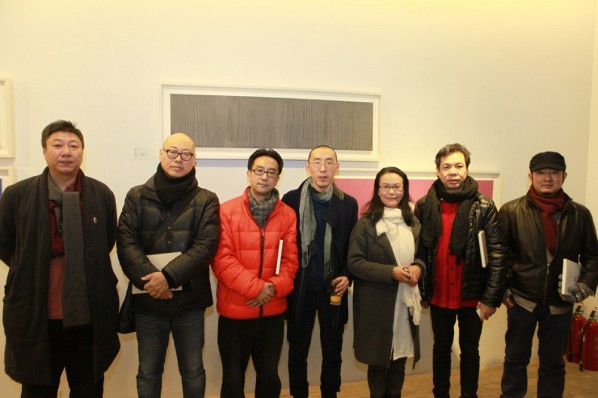 About the exhibition
Dates: 17/01/2015 to 07/03/2015
Venue: Hadrien de Montferrand Gallery
Address: 798 Art District, No 4 Jiuxianqiao Lu Chaoyang District – Beijing 100015
Phone: +86 139 1165 1353
Email: h@hdemontferrand.com
Courtesy of the artist and Hadrien de Montferrand Gallery, for further information please visit www.hdemontferrand.com.
Related posts: