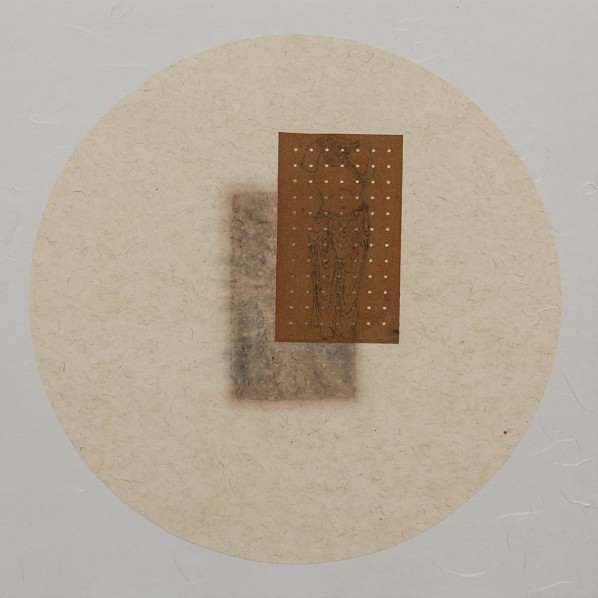 Artist's Statement:
Whether there is avian influenza or not, we have been surrounded with a variety of viruses, we have no choice, no sense of security. We live in a blue funk and all that we can do is fight poison with poison.
Any work, can be the perception of life and an expression of the creators. Given that we live in such an environment and we endure such a kind of torture, experiencing this kind of helplessness, I can but portray it in the hope that this will strike a responsive chord in the hearts of its readers.
Xu Bing: From these delicately painted medical objects, I see the fatality and helplessness of every individual, from concept to technology, this sounds very interesting, worthy of thinking over.
Lu Hong: The success of Yanzi lies in that she has transformed her personal feelings into the specific language of art which arouses the interaction of the audience, a very valuable practice.
Xu Lei: Getting right down to the heart of matter through ink constitutes the unprecedented division in ink and wash painting history. Grounding the life illnesses from the ink-slab with iodine, he believes that everyone can identify with it, Zhang's paintings penetrate into life in a more acute way rather than being pleasing. Pain is caused by the phenomena of nature and it's a metaphor in itself. In the traditional context of ink and wash, all the testimony of medical equipment indicates not only the physiological treatment but also refers to the help available when in peril in the spiritual world.
Gu Zhenqing: Zhang Yanzi takes many daily objects as her subjects of experience through ink and wash, reproducing the taste provided in a form in a delicate sensitive way, which can be taken as a modern exploration of ink and wash. Actually the objects in her paintings include needle tubing, pills and viruses as the props of a fable. They represent no physical pain but are more like a spiritual allegory, conveying the concerns of humans with pain, approaching the ultimate concern of a religious nature.
About Zhang Yanzi

Born in Zhenjiang, Member of Chinese Artists Association
MFA in the Chinese Painting Department, Chinese Central Academy of Fine Arts, China
MFA in Modern Ink-colour Figure Painting, Department of Fine Arts, Capital Normal University, China
Now staff member in Chinese Central Academy of Fine Arts, China
Her work has been included in exhibitions such as: the 10th National Art Exhibition, 2005; the 2nd Beijing International Art Biennale, 2005; the 5th Traditional Chinese Painting Exhibition, 2007; Jinling Painting Exhibition of One Hundred Chinese Artists, 2007; Edinburgh Art Festival, 2011; the Cheju International Art Exhibition, 2011; Self-Image: Woman Art in China(1920-2010) Thematic Exhibition at CAFA Art Museum, 2011; Tour Exhibition of Contemporary Female Artists organized by Tree Museum, 2012; and Recurrence of Ink and Wash: 2000-2012 Chinese Contemporary Ink and Wash Invitation Exhibition, 2012.
Courtesy of the artist and CAFA ART INFO, for further information please visit www.zhangyanzi.com.
Related posts: