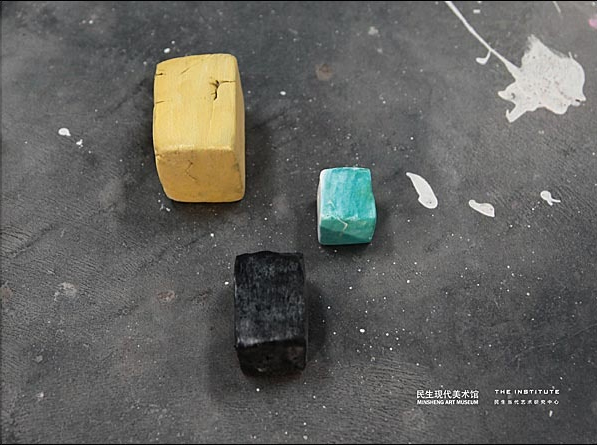 Repetition and recollection are the same movement, except in opposite directions, for what is recollected has been, is repeated backward, whereas genuine repetition is recollected forward.
by Soren Kierkegaard
Minsheng Art Museum is glad to announce the coming of exhibition "Repetition: Qiu Xiaofei". Qiu Xiaofei was born in Harbin, Heilongjiang province in 1977, and graduated from the Department of Oil Painting, CAFA, currently living and working in Beijing. He practices art in a variety of forms including oil painting, watercolor, three dimensional painting and sculpture, as well as installation, connecting concept and aesthetic with a unique method. To a large extent, his work focuses on the relation between psychological progress and visual form.
Thematic thread of the exhibition is the psychological motif in painting behavior, and the subtle transformation of them and external forms along with geographical and temporal changes, although the exhibition features some of his old works, it does not look backwards, painting is a foundation for seeking a relationship. The exhibition hall is divided into three parts, and entitled respectively as "hallucinogens", "preconscious" and "subconscious", their relationship is a necessity of the "painting operation" behind "concept", "behavior" or "program image", it is not a necessity for the hand, nor unconscious action, but is a possibility for "consciousness to drive form to advance".
About the exhibition
Dates: Jan. 18 – Mar. 7, 2013
Opening: Jan. 18, 2013 17:00pm
Venue: Minsheng Art Museum
Organizor: Minsheng Art Museum, The Institute
Address: Building F No. 570, Huaihai West Road, 200052 Shanghai, China
Tel: +86 21 6282 8729
Fax: +86 21 6282 9129
Courtesy of the artist and Minsheng Art Museum, for further information please visit www.minshengart.org.
Related posts: