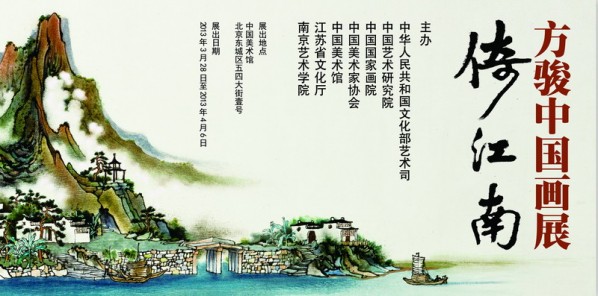 Fang Jun's most recent solo exhibition "Resting on Regions South of the Yangtze River" featuring his Chinese paintings was unveiled on March 28, 2013. Fang Jun was born in 1943 and graduated from the Fine Art Department of Nanjing Normal University in 1965; he graduated from the School of Fine Arts at Nanjing University of the Arts in 1981 with a master's degree. He was the former dean of the School of Fine Arts at Nanjing University of the Arts and now he works as a professor of Nanjing University of the Arts, a researcher of China Art Research Institute and China National Academy of Painting.
Unification of the traditional and modern style, of color and ink as well as that of scenery and conception constitute the three aesthetic characteristics of Fang's landscape paintings. With a long-time art practice, he has broken through the restrictions of traditional landscape painting creation, forming a unique "Fang style" of landscape in his paintings.
This exhibition is a centralized and comprehensive show of the artistic achievement of Fang Jun has made. The exhibition will show the audience a bright and colorful poetry mountain and water world via the literature material and his recent representative works.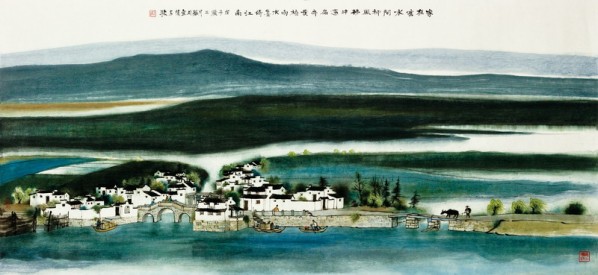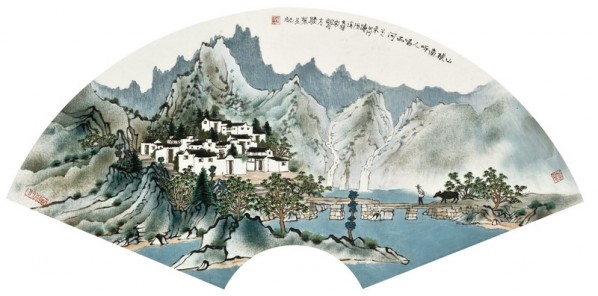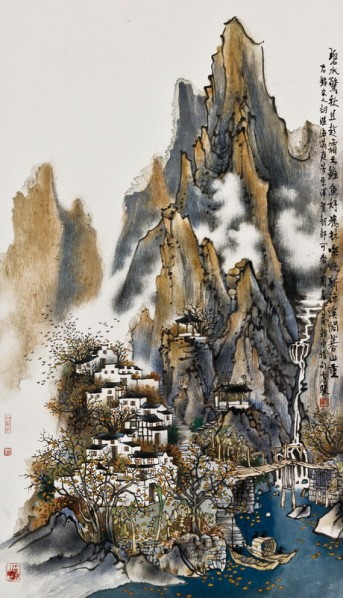 About the exhibition
Duration: March 29 through April 6, 2013
Venue: Gallery 1, 8,9
Address: National Art Museum of China, 1 Wusi Dajie, East District, Beijing, China, 100010
Courtesy of the artist and the National Art Museum of China, for further information please visit www.namoc.org.
Related posts: