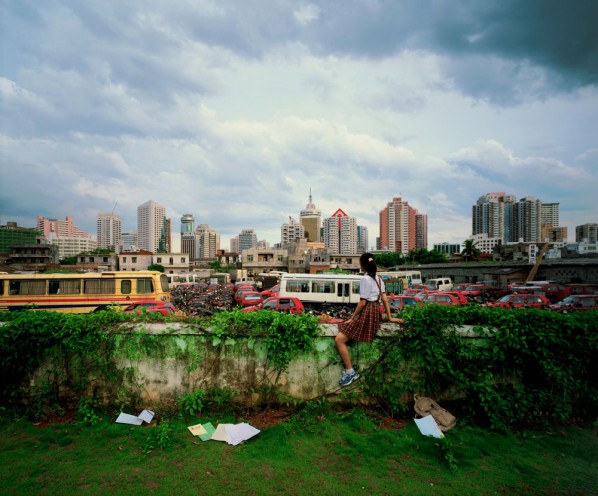 It is the Year of the Dragon, considered the most auspicious of the twelve ancient Chinese zodiac symbols. In celebration, the Katonah Museum of Art presents Rising Dragon: Contemporary Chinese Photography, showcasing images over the past ten years by Chinese artists working in their homeland –a period of astounding social and economic transformation. Several of the photographers have long careers and are established names, but have only recently been discovered by American and European museums, galleries, and curators. Exploring landscape, portraiture, architecture, and images of daily life, the artists capture moments that expand our knowledge and understanding of modern-day China. Many of the 80 photographs on view have never before been displayed in the United States.
"I see it as organized chaos," says curator Miles Barth. "It's like China itself – a mass of humanity going in every direction at the speed of light. The artists are responding to every aspect of society, everything they see and live." Subjects addressed a range from the rapid urbanization of the country to the opening of the information age through the Internet. Also included are photographic tableaux with a reference to religion, politics, cultural identity, and the radically changing attitudes towards these societal pillars. Among the photographers represented are Liyu +Liubo, Li Wei, Muge, O Zhang, Tian Taiquan, Yang Yi, Yu Haibo, Zhang Huan, and Zhang Xiao.
About the Exhibition
Date: March 25 – September 2, 2012
Venue: Katonah Museum of Art in New York
Curator: Miles Barth
Courtesy of the artists and Katonah Museum of Art, for further information please visit www.katonahmuseum.org.
Related posts: