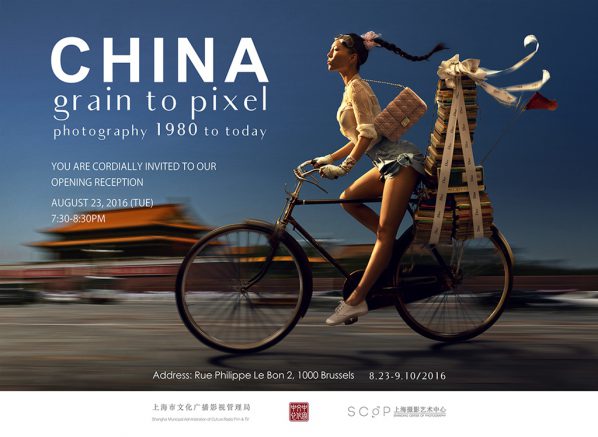 Photographs are in any culture intrinsic to the way in which the world is seen and understood today. Drawing on a wide-range of images, "Grain to Pixel" presents a nuanced vision of Chinese society and creativity against the background of China's own distinctive photographic endeavour in a selection of 40 works from some of the nation's leading photographers and photographic artists.
In China, the transition from grain to pixel, from film to digital photography, coincided with a period in which the medium emerged as a fully rounded form of expression. Through this time, the evolution of photography mirrored the profound social and economic transformation that was taking place, in particular from the 1980s, in the era of economic reform. "China: Grain to Pixel, 1980 to Today" begins with the moment when Chinese photographers began to turn the lens upon themselves and travels forward to today, where photography enjoys a place in daily life like no other form of expression.
Participating photographers (in alphabetical order):
Chen Man, Chilli, Stanley Fung, Han Lei, Huang Xiaoliang, Jiang Jian, Jiang Zhi, Kan Xuan, Li Jiahao, Li Lang, Li Nan, Li Qiang, Liu Heung Shing, Lu Yuanmin, Luo Dan, Maleonn, Muge, Song Chao, Sun Jun, Taca, Wang Qingsong, Wu Shankun, Yao Lu, Zhang Hai'er, Zhang Wei
Thanks:
This exhibition is organized by Shanghai Municipal Administration of Culture Radio Film & TV and China Cultural Center in Brussels. This exhibition is curated by Shanghai Center of Photography.
About the Shanghai Center of Photography (SCoP):
SCoP is a privately funded non-profit organization dedicated to promote engagement with photography through educational workshops, public lectures and publications.
SCoP's mission is to promote photography as an art form in all its diverse genres – documentary, arts, conceptual and social history; to bring the best international and domestic photographers' work to Shanghai and China.
For more info, please visit: www.scop.org.cn.
About the China Culture Center (CCCbrussels):
The China Cultural Center in Brussels is an official cultural institution set up by the Chinese government. It is a joint project operated by the Ministry of Culture and the Municipality of Shanghai. The Centre focuses on the promotion of Chinese culture in the spirit of "Quality, Popularity, Friendship and Cooperation". It creates international opportunities to bring people together and to encourage exchanges in terms of politics, economy, society and ideas. For more info, please visit: www.cccbrussels.be.
About the exhibition
Opening: 2016.8.23,19:30-20:30
Dates: 2016.8.24-9.10,Mon-Fri,9:30-18:00
Venue: The China Cultural Center
Address: Rue Philippe Le Bon 2, 1000 Brussels
Courtesy of the artists and SCoP, for further information please visit www.scop.org.cn.
Related posts: