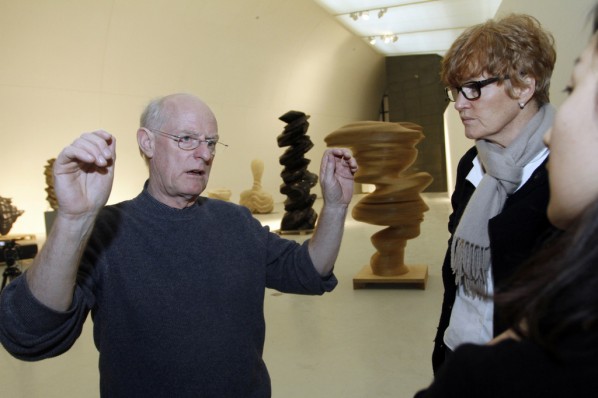 Tony Cragg brought first museum show in China to the Art Museum of the Central Academy of Fine Arts fromMarch 2nd through April 15th, 2012. We took this opportunity to interview him about it before its opening. Focusing mainly on Cragg's work of the last fifteen years, this exhibition provides an excellent opportunity for art lovers in China to see new works by one of the world's greatest living sculptors and it features around fifty major sculptures, along with a series of drawings and watercolors with a total of 127 pieces. An artist of great international acclaim and immense energy, Cragg has developed more possibilites in the making of sculpture than any other sculptor since Henry Moore discovered the "hole" as a positive space. Cragg's contributions to contemporary sculpture practice are beyond challenge.
Here's the interview recorded his original experience related with Sculptures and Drawings.
CAFA ART INFO Courtesy and all rights reserved.
Related posts: