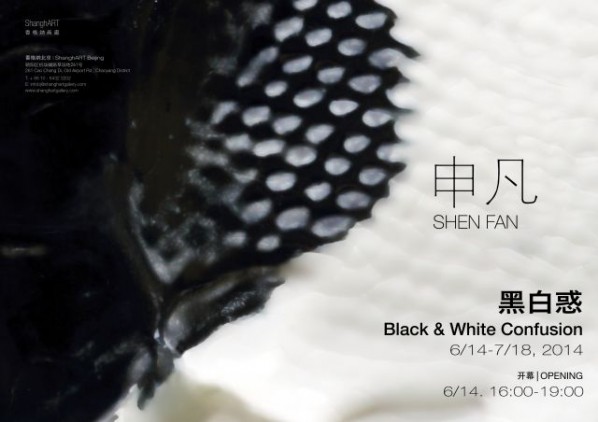 ShanghART Beijing is pleased to present SHEN Fan's solo exhibition Black & White Confusion on 14th June 2014. A selection of paintings and ceramic works created in the 1990s will be on view in this black and white tonal exhibition.
In 1998, SHEN Fan made a series of works when he was resident in KEWC near Amsterdam, of which, three groups of black and white flowers will be displayed in this exhibition. Meanwhile, the exhibition will also present his paintings of the same period.
As one of the Chinese artists who participated in abstract art first, Shen Fan's works are mostly monochrome, especially black and white. In the process of repeating and superposing, his works reveal a sense of free, unconscious, and natural, which spans between minimalism and maximalism.
About the exhibition
Opening: 16:00-19:00, 14th June, 2014
Duration: 14th June to 18th July, 2014 11:00-18:00 (Mon. Closed)
Address: ShanghART Beijing, No. 261 Cao Chang Di, Old Airport Rd., Chaoyang District
Contact: +86 10 6432 3202 | infobj@shanghartgallery.com
Courtesy of the artist and ShanghART, for further information please visit www.shanghartgallery.com.
Related posts: