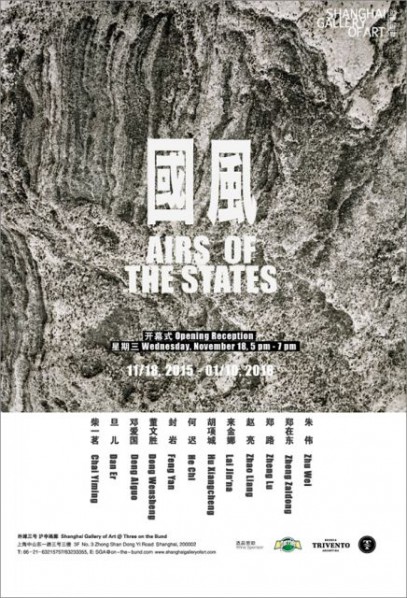 Different eras and different individuals are faced with different past that they define by themselves. The legacies and contexts from the past, intricate and vague as they are, are more and more acknowledged and valued by artists today. What's presented here in the exhibition is a window through which we could revisit the Chinese tradition of art in the form of contemporary art. The evolution of Chinese tradition could not be simply summarized as the developments and changes of subject matters or styles. Neither should it be generalized as the contrast and rivalry between the aristocratic/literati and the craftsmen. It's interesting and meaningful to explore into and experience the diversities and insightfulness embedded in history. The open and inclusive nature of contemporary art imbues artists' practice and reinterpretation with more possibilities toward the future. In a variety of artistic forms including painting, photography, sculpture and video, Chinese traditional spirit radiates a strong sense of richness and profundity which, in the meantime, is mixed with an ingenious contemporary touch. What's unique about these artists is that they embrace the world with an open mind and future-oriented cultural perspective, being fully aware of their position in the world and willing to open themselves up towards the feelings and perceptions of people in the past. By setting aside the relatively narrow-minded way of categorization, they manage to probe into the subtle and yet profound variations between the past and the present. It could be expected that such bold and visionary attempts will lead to some novel cultural landscape for the future.
About the exhibition
Date: Nov 18, 2015 – Jan 10, 2016
Opening: Nov 18, 2015, 17:00, Wednesday
Venue: Shanghai Gallery of Art
Artists: Chai Yiming, Cheng Tsaitung, Dan Er, Deng Aiguo, Dong Wensheng, Feng Yan, He Chi, Hu Xiangcheng, Lai Jinna, Sun Liang, Zhao Liang, Zheng Lu, Zhu Wei
Courtesy of the artists and Shanghai Gallery of Art, for further information please visit www.shanghaigalleryofart.com.
Related posts: