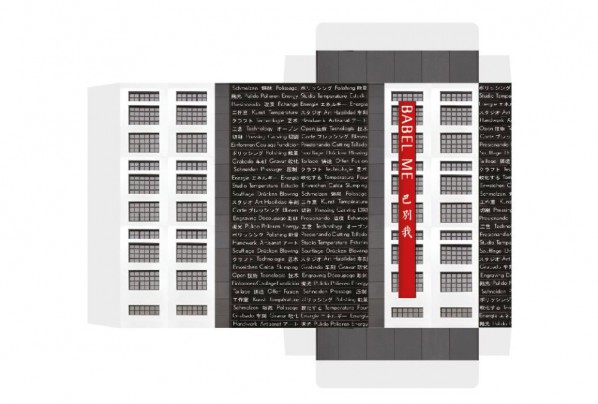 "Babel Me", the first of 6 exhibitions planned for the period between 2015 and 2016, approaches the topic of urban renewal and explores how its effects on society can be gauged on multiple layers, differing for separate strata, segment, community and individual. "Babel Me" examines how the changes inherent in city regeneration, the destruction and rebuilding of both property and communities, affects an individual's and therefore a community's thinking and relationship forming process.
They have asked a group of local and international artists, to express their views through a selection of mixed media installation artworks. Several artists are researching the impact of the developments on the local communities around different urban renewal developments, the outcomes of this research will feed directly into their exhibition pieces.
The first exhibition will happen in the Shanghai Museum of Glass in Baoshan, as part of an urban renewal project itself the chosen venue opens an interesting dialogue between the public, industry and the body politic which is explored through the involved artists expressed research.
"Babel me" will illuminate questions about urban regeneration and development, it's speed, direction, accountability and associated benefits.
"Babel Me" concept developed by Zane Mellupe and organised by WhyWhyArt.
About the exhibition
Date: 2015.12.18 Fri – 2016.03.18 Fri
Venue: Shanghai Museum of Glass
Address: 685 Changjiang W Road, Baoshan
Exhibiting artists:
Artis Nimanis (Latvia), Chen Yujun (China), Christophe Demaitre (Belgium), Fifth Floor Farm (International), Hadas Zucker (Israel), Li Xiao Fei (China), Lise Kolstad Yuen (Norway), Liu Zhen (China), *LLND Collective (France), LogArtOn Collective (International), Ready Performance (International), Roland Darjes (Germany), Saul Zanolari (Swiss), Virginie Lerouge Knight (France) , WeAre Art Collective (International) , Yang Hailun (China), Zane Mellupe (Latvia), Zhang Xuebo (China), Zhao Yue (China).
Courtesy of the artists and Shanghai Museum of Glass, for further information please visit http://whywhyart.com.
Related posts: