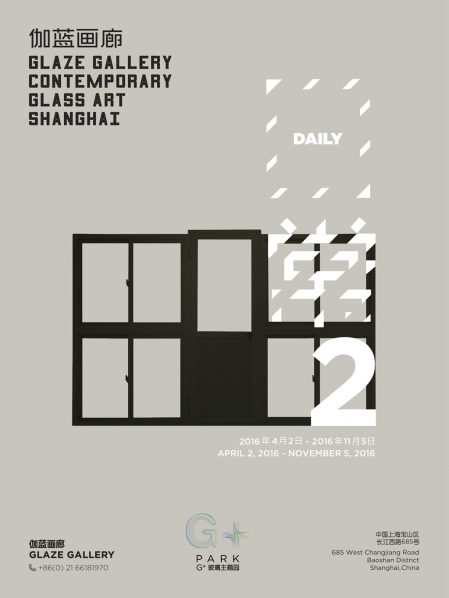 Daily is trivial, rational and to the micro, but implies a deeply understanding and thinking with a multiple logic and expression.
Contemporary glass art constantly improves their own structure which deriving a tendency of formulation. This exhibition uses "Daily" as our creative core which refocusing on daily glass objects, stripping of its rationality, stereotypes and customs, and exploring its structure language, cultural connotation and social attributes, to reveal the value of daily glass and rediscover the noumenon and freedom of glass.
'Daily' is an attempt to pay attention to the openness of glass structure, providing another perspective on understanding our daily with the enriched and extended range of glass art.
About the exhibition
Organizer: Shanghai Museum of Glass
Duration: April 2, 2016- November5, 2016
Venue: 1st floor, N1 Office Tower
Courtesy of Shanghai Museum of Glass, for further information please visit www.shmog.org.
Related posts: