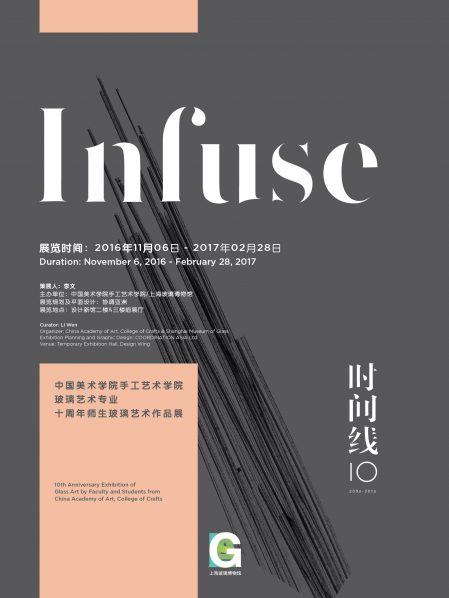 As an important academic achievement of the 10th anniversary of the founding of glass art major of the China Academy of Art, College of Crafts, Glass Workshop, this co-exhibition of teachers and students shows the development track of the 10-year professional construction of the Academy. In this special timeline, each art piece represents and is infused with ideals and perseverance of teachers and students. Gazing at the past, we are pleased to see that the China Academy of Art of glass art has now become the most complete glass art education platform. Dreaming for the future, this passionate and ambitious team fully devotes themselves to vigorous development of glass art in China.
About the exhibition
Curator: Li Wen
Duration: November 06, 2016 – February 28, 2017
Organizer: China Academy of Art, College of Crafts/Shanghai Museum of Glass
Exhibition Planning and Graphic Design: COORDINATION ASIA Ltd.
Venue: Temporary Exhibition Hall,F2&F3, Design Wing
Courtesy of the artists and Shanghai Museum of Glass, for further information please visit www.shmog.org.
Related posts: