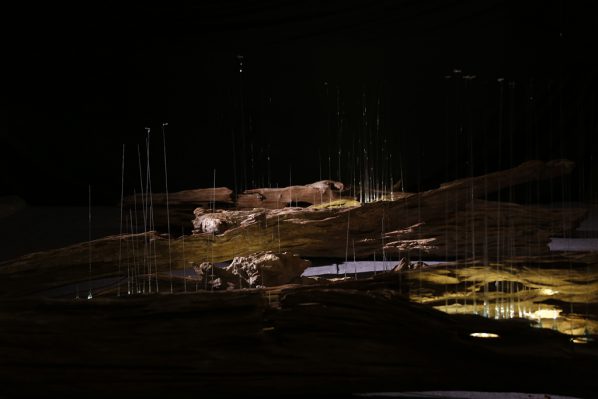 In recent years, the artist's focus in glass art has been embedding glass into installation art works as a medium, where she has gained a deeper understanding about glass both on its physical form and on the expressions and languages it delivers. The exhibition is a collection of her recent insights, which features bold attempts at creating dialogues between the linear glass in a dynamic form and the sound and light.
What we are going to witness is the magnificent strength from the re-shaping of glass pieces, and the light that gleams and glows within. It is the strong trembling in thin and vulnerable lines, or the fierce expressions underneath the soft and gentle colors, or the extreme obsessions oozing out of the delicate craftsmanship, or the ultimate refinement of the diverse light. Zheng Wenqing is not creating something new with conventional methods; she is, instead, breaking apart the original shapes so that the light can glow and stream in a completely new fashion.
About the exhibition
Organizer: Shanghai Museum of Glass
Co-Organizer: China Academy of Art
Dates: March 26, 2017 – May 6, 2017
Tue-Fri: 13:00-16:00
Sat-Sun: 11:00-17:00
Exhibition Venue: 1st Floor Building 23, Shanghai Museum of Glass
Exhibition Support: Qingjing Studio, Zhizhe Media
Courtesy of the artist and Shanghai Museum of Glass, for further information please visit www.shmog.org.
Related posts: