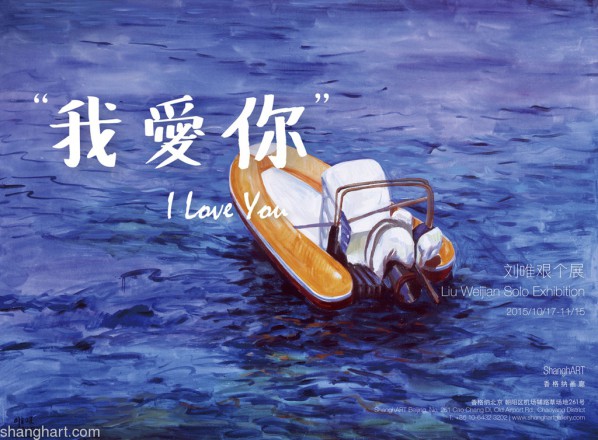 ShanghART Beijing is pleased to present Liu Weijian's Solo Exhibition – I Love You on 17 October, 2015. This is Liu Weijian's first solo exhibition in Beijing and will last until 15 November, 2015.
Liu Weijian's creations have great changes in recent years. From the solo exhibition The Call of the Crows in 2007 to the latest one I Love You in 2015, the paintings of Liu Weijian have changed from focusing on the narration and conception to the painterliness centered creation status. The artist tries to solve the painting problems through the painting itself.
Three groups of paintings on canvas created during 2014 to 2015 will be presented in this exhibition. Several unrelated elements are interacted by the "mood" under the real or fantastic space-time, which creates Liu Weijian's exploration of the individual's vitality and the macroscopic world. "I Love You" is an attitude, a choice of the lifestyle, and also an indefinable status.
About the exhibition
Opening: 17th October 2015, 4pm- 6pm.
Duration: 18th October- 15th November 2015, 11am – 6pm (Closed on Monday)
Venue: ShanghART Beijing, 261 Cao Chang Di, Old Airport Rd., Chaoyang District, Beijing, China
Courtesy of the artist and ShanghART Beijing, for further information please visit www.shanghartgallery.com or contact infobj@shanghartgallery.com|+ 86 10 6432 3202.
Related posts: