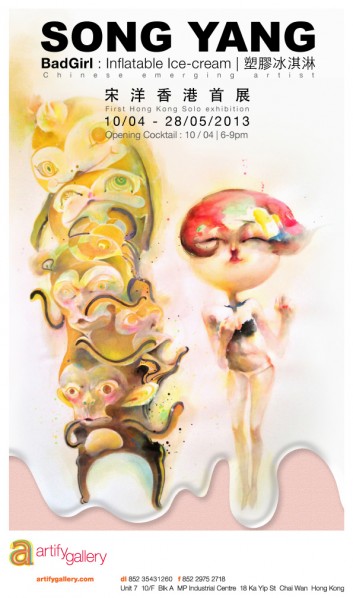 Artify Gallery presents the artist's first solo exhibition in Hong Kong. Chinese artist Song's work has been shown widely both in his native country and internationally. Following the runaway success of several series of comic works he created while in university, he became one of the youngest artists in China to have showcased a major collection at Today Art Museum in Beijing in 2012. His works often interrogate difficult themes such as feelings of evanescence, solitude, and alienation from the physical world. However, it is for the playful portrayal of sex that Song is best known. Divulging an urban eroticism through a riotous palette, his works embody the predicament of the Chinese youth, whose formative years witnessed economic reform, in a confounding era of gentrification. At the same time, they celebrate their spirit in rising to the challenges of progressing with the shifting social landscape.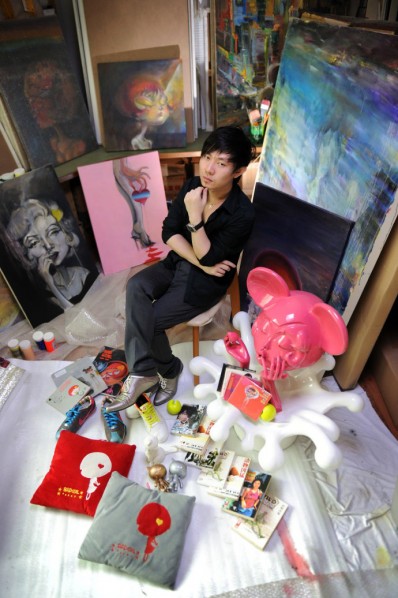 Badgirl: Inflatable Ice-Cream flaunts sex, ultimately exposing the fiction of the façade of glamour. For the young artist, a fixation with the high life only masks other hidden desires and indulgences that are crying out to be expressed and heard. In this sense, the exhibition celebrates our idiosyncrasies in spite of the dual pressures of enduring Chinese morals and mass conspicuous consumerism. It is a dark, yet playful adventure through the fantasies of an ordinary contemporary girl whose imagination runs wilder than appearances would suggest.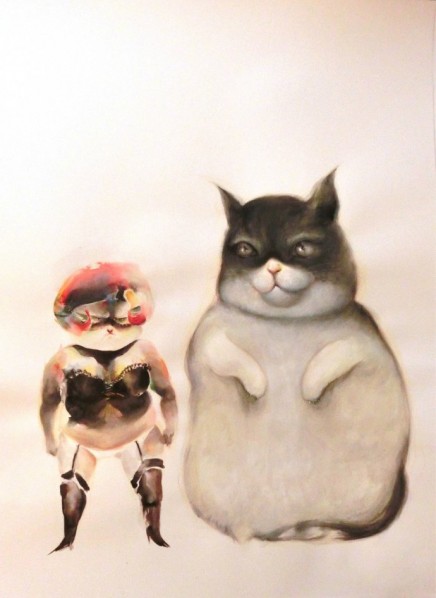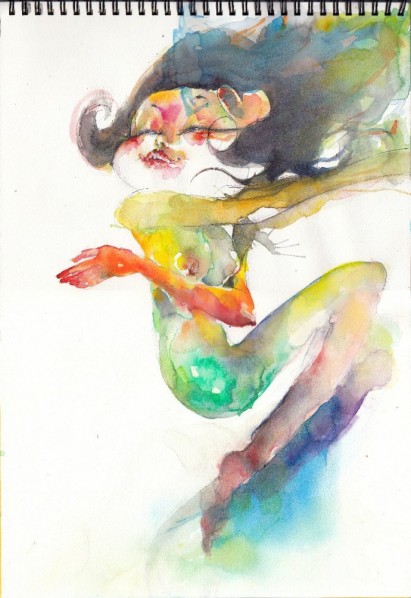 One of his serial cartoons, the Badgirl series, has come to represent Song's marriage of frivolous and erotic elements that pervade his recent works. The iconic character in the series, Badgirl, has scant respect for tradition, authority and the boundaries of social acceptability, and is primarily concerned with her weight and sex appeal. But Song encourages the audience to look beyond her facade of nonchalant materialism and embrace the tenderness in her soul.
Featuring over thirty all-new drawings and watercolours, shown for the first time, Badgirl: Inflatable Ice-Cream represents the latest foray by the multi-talented artist into a new medium. Badgirl, an admitted reflection of Song, continues to be his muse as he carries on challenging conventional cultural boundaries, refusing to be bound by medium, embracing comics, design, writing, photography, and music.
About the exhibition
Duration: 10 April – 28 May, 2013
Venue: Artify Gallery
Address: Unit 7, 10/F, Block A, Ming Pao Industrial Centre, 18 Ka Yip Street, Chai Wan, Hong Kong
Opening Date: April 10, 2013
Courtesy of the artist and Artify Gallery, for further information please visit artifygallery.com.
Related posts: