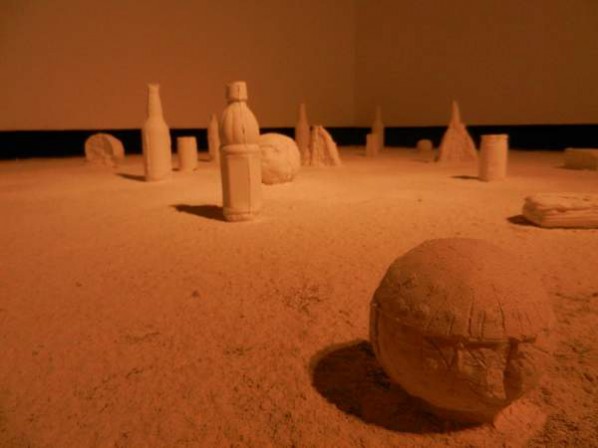 After entering the new era, sculpture is gradually facing new problems. Even after being a utilitarian, concept-oriented and with the use of utensils, its own language features are being digested and marginalized. China Sculpture Institute, as the professional academic institution, should underline the art content of sculpture again, which is an art form, and reflects on the art form's worth and meaning while looking at the problems and putting forward solutions. Facing these harassments and misunderstandings, in proposing solutions, it introduces fresh power while revitalizing its independence as well as enhancing itself and purifying the concepts during the process. This includes both the concept of innovation and the creations of new sculptors.. Therefore, China Sculpture Salon, as the youth section of China Sculpture Institute courageously begins to implement this attitude along with a calm state of mind. Based in Beijing 798 Art Park, the salon provides youth sculpture with a platform to think and create in a free style. From September 2010 it has already launched five solo exhibitions. They have very cool names: "Construction", "Matter", "Body", "Spirit" and "Play". They are not systematically classified but the sum of different creating states. This project is created with the future in mind and for the notion of endless possibilities. With various forms, multi-forms of dissemination, this project will enlighten sculpture and harvest its youthful response. Thus, the exhibition is named "starting" which meaningfully ushers in something new.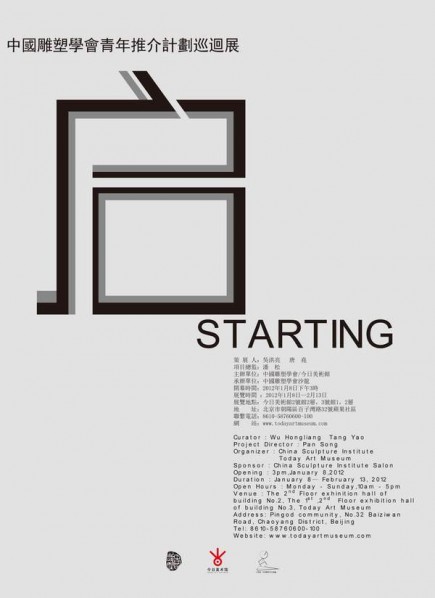 Curator: Wu Hongliang, Tang Yao
Organizer: Today Art Museum, China Sculpture Institute
Co-organizers: China Sculpture Institute Salon
Opening: 3:00 p.m. on January 8th, 2012
Duration: January 8 – February 13, 2012
Venue: 2nd Floor exhibition hall of building No.2, 1st and 2nd Floor exhibition hall of building No.3, Today Art Museum
Exhibition hours: Monday to Sunday, 10:00 a.m.—5:00 p.m.
Related posts: