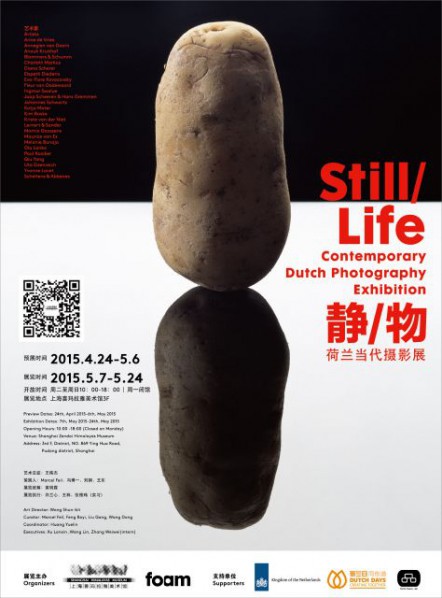 In Still/Life – Contemporary Dutch Photography Foam presents work by Dutch photographers that refers to a classic genre: the still life. For a large group of contemporary (autonomous) photographers the still life continues to inspire, although the concept has been modernized and brought up to date. Inspired by flowers, fruit and vanitas themes, the artists create new worlds in their studios, which only occasionally still show recognisable objects. Whether the end product is a picture, a video or an installation containing photography, the composition is always balanced in form, colour and light in a considered way. Still/Life does not only provide a specific overview of the work of often relatively young Dutch photographers, but also underlines the importance of emerging photographic talent to Foam during the last decade.
Over the last decade, Foam has followed Dutch photography from close by and has concluded that the most striking and innovative developments in the medium are found mainly in the world of autonomous photography. Several leading photographers trained in the Netherlands and producing autonomous work, have gained an international reputation as influential and innovative. Their work has made a huge impact on the development of Dutch photography, both in form and visual idiom. A major aspect is that instead of taking photos (as a representation of reality), today's photographers make photos (entirely staged).
Still/Life presents various forms of contemporary still life. The show also charts developments relating to photography as a medium and presents an overview of the current climate in autonomous photography. Whether the end product is merely a photograph, a video or an installation in which photography is important, in all cases, form and content are entirely orchestrated by the maker. With Still/Life Foam challenges today's young generation of photographers to produce surprising new interpretations of a classic theme.
By Marcel Feil
About the exhibition
Dates: 24 April — 24 May, 2015
Venue: Shanghai Himalayas Museum
Courtesy of the artists and Shanghai Himalayas Museum, for further information please visit www.himalayasmuseum.org.
Related posts: