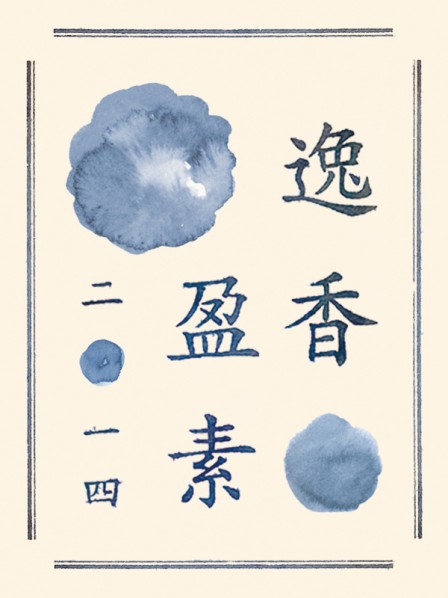 The female artists born around 1980 increasingly play an important role in present art circles, as the generation accepted regular fine arts education, they have a stronger self-consciousness and wider vision than their predecessors, so that this female artists group has become a necessary force within art circles.
The works by the 26 artists showcase delicate and restrained characteristics, focusing on the autobiographical expression and life experience, which is an innate coincidence of introspection, the traditional expressive way in ink medium. Yan Huang Art Museum hopes that through the "Sweet and Elegant – 2014 Young Female Artists Exhibition" the annual exhibition of ink painting promotes newcomers of ink painting to society and art circles, so that the public will pay more attention to the unique creative group, and more people understand their life and creations through these excellent works. During the exhibition, the museum will launch some workshops which are being guided by the female artists from China, Japan and Korea, allowing more public who are interested in ink painting to participate in the artistic appreciation and creation.
Some of the artists attended the Sweet and Elegant – Young Female Artists Exhibition held by Yan Huang Art Museum in 2013, and they have made progress in their creation, compared with the previous exhibition, which is reflected on the visual power and purity: shifting from focusing on skill and academic tradition which contains a delicate aesthetic background, to the direct expression of ideas, it reveals that they work hard to remove the routines learned from school after their graduation and explore their own art – this creative process can be regarded as a process that allows women to gradually awaken their self consciousness.
Influenced by traditional ideas, it is impossible that the development of self consciousness of female students in the academy is synchronized with their artistic talent, and they show their independent personality which matches their sharp artistic feeling when graduating from the academy or becoming older. Over time, the female artists who are still engaged in the artistic creation often show a high concentration and independence. This restraint and tenacity, stable but forceful characteristic is reflected incisively and vividly by the older female artists such as Xiao Xian, Zhou Sicong.
About the exhibition
Opening: 3:08 pm on March 8, 2014
Duration: March 9 – March 25, 2014
Organizer: Yan Huang Art Museum
Artists: Cai Hanyue, Cheng Rui, Han Tingting, Huang Haifei, Jiang Xuanya, Jiang Feiran, Yuna Kanazawa, Kong Yan, Li Bona, Li Luyu, Li Ning, Liu Xia, Lu Ying, Mei Wanting, Pan Chuan, Pan Yu, Rong Yiwen, Shen Huiqi, Tang Ning, Zhang Xuan, Zhang Yuanfeng, Zhao Lina, Zhao Shuyi, zhou Nan, Zhu Ling, Wan Xiao
Courtesy of the artists and Yan Huang Art Museum, for further information please visit http://yham.net.
Related posts: