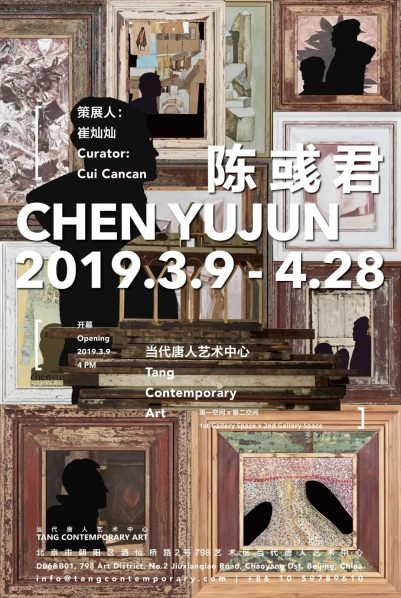 Tang Contemporary Art is proud to announce the opening of "Chen Yujun," a major solo exhibition for the artist, across both of the gallery's Beijing spaces on March 9, 2019. Curated by Cui Cancan, this is Chen Yujun's most important solo show in ten years, presenting an artist's practice of layered experiences and media in paintings, woodcuts, collages, and installations.
In the first space, Chen recreates and interlocks spaces from cultural and social perspectives, presenting different threads and stages in his work since 2008. The second space centers on religion and nature, showcasing another dimension to Chen's work. Viewers bring the interior of the first exhibition space outside with them, toward an untouchable nature and the myriad things that surround us all.
About the exhibition
Curator: Cui Cancan
Opening: 2019.3.9 4pm
Duration: 2019.3.9 – 4.28
Location: Tang Contemporary Art Beijing 1st & 2nd Space
Courtesy of the artist and Tang Contemporary Art, for further information please visit www.tangcontemporary.com.
Related posts: