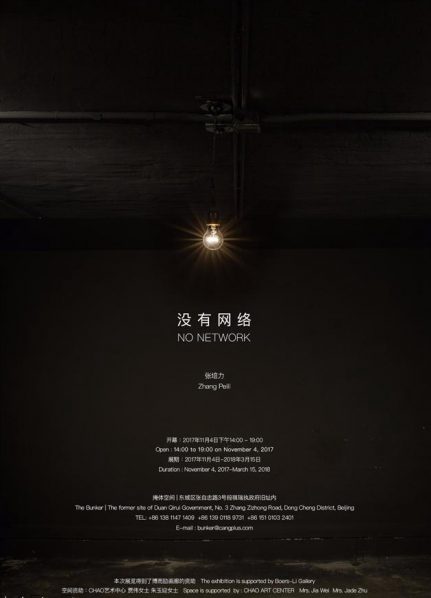 The Bunker is delighted to announce the opening of Zhang Peili's solo exhibition "No Network" from 14:00 to 19:00, on the 4th of November, 2017 as the inaugural exhibition since The Bunker opened. This exhibition will feature Zhang Peili's new sound-installation work, "Unsuitable Place to Stay". The artist regards that the historical background, the time factor and the space features of the bunker are the main clues of his creation. The duration of this exhibition will be held until the 15th of March, 2018.
About the exhibition
Dates: Nov 4, 2017 – Mar 15, 2018
Opening: Nov 4, 2017, 14:00, Saturday
Venue: The Bunker
Courtesy of the artist and The Bunker.
Related posts: