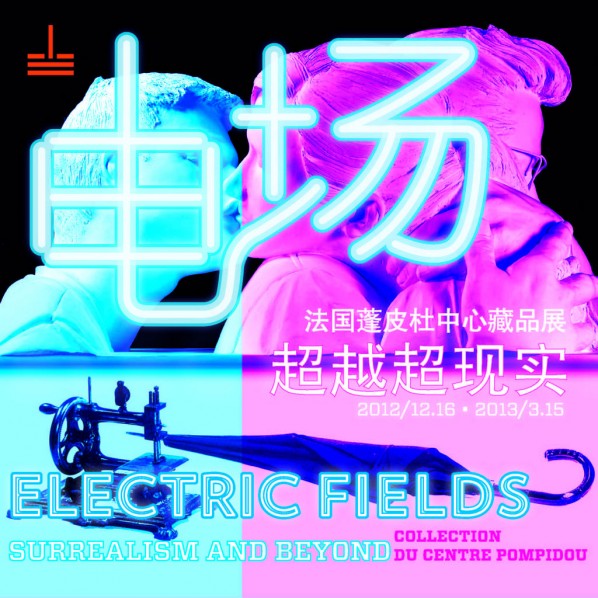 This new exhibition of French art masterpieces, entitled "Electric Fields: Surrealism and Beyond — La Collection du Centre Pompidou," opened in Shanghai on December 16 and it will take place at the Power Station of Art through March 15. It's the first exhibit in which the Centre Pompidou, a leading museum of modern and contemporary art, has worked with a public art museum in China.
A few days ago, 65 cases containing 102 groups of art, including video, paintings, sculpture and manuscripts, arrived at Shanghai. The exhibit has been divided into six categories, each starting with a masterpiece in different themes of Surrealism, including the artwork of Marcel Duchamp (1887-1968), the father of Dadaism, according to Xiang Liping, spokeswoman of Power Station of Art. The exhibit takes its name from its venue, a former electric power station, and the first work of literary surrealism, "The Magnetic Fields," written by Andre Breton and Philippe Soupault in 1919. Surrealists frequently use the electric arc and short-circuit as metaphors to illustrate their aesthetics of bringing together ideas or images that reason sets apart.
Shanghai Biennale, which opened October 1, is ongoing at Power Station of Art. The exhibit from the Centre Pompidou is set for 1,000 square meters on the 7th floor.
About the exhibition
Opening: Dec 16, 2012, Sunday
Venue: 7th floor of PSA
Artists: Gursky Andreas, Chéri Samba, Boltanski Christian, Spoerri Daniel, Ruscha Edward, Stella Frank, Gudmundsson Gudmundur, Huang Yongping, Dubuffet Jean, Duchamp Marcel, Raysse Martial, Kippenberger Martin, Rotella Mimmo, Guston Philip, Pettibon Raymond, René Magritte, Polke Sigmar, Wang Du
Organizer: 7th floor of PSA
Courtesy of the Centre Pompidou and Power Station of Art, for further information please visit www.powerstationofart.org.
Related posts: