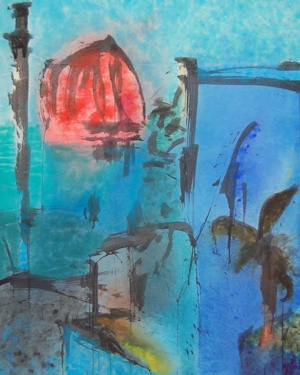 The Cervantes Institute (Beijing) and the Institut Ramon Llull (Barcelona) have organized this exhibition as part of Beijing Design Week 2014, for which the guest city is Barcelona. In this show, artist Perico Pastor uses the Silk Road as a cultural milestone that has modified both the public and private space in European and Chinese cities.
With the representation of people, objects, and places using the traditional technique of Chinese ink on paper, Perico introduces us to the human landscapes of cities like Barcelona, Beijing and Xi'an, and lets us discover the nature of their inhabitants: the customs, lifestyles, virtues, and vices of three of the most important, and most advanced urban environments in this century.
The Opening Ceremony will be held on 24th September, 2014, at 18:20p.m. in the main exhibition hall of the Cervantes Institute in Beijing.
About the exhibition
Organizer: Instituto Cervantes (Pekín), Institut Ramón Llull
Designer: Perico Pastor
Date: 2014.9.24-2015.2.22
Address: A1 Gongti Nanlu, Chaoyang
Courtesy of the artist and the Cervantes Institute.
Related posts: