This article was originally published in Peter J. Schneeman edited book Kunstausbildung, Aneignung und Vermittlung künstlerischer Kompetenz , Vereinigung der Kunsthistorikerinnen und Kunsthistoriker in der Schweiz, Bern, München 2009.
Academic art or Avant-garde? Xu Bing's Tianshu (A Book from the Sky)
Compare with the avant-garde art emerging in the mid of 1980s, most academic art still looks conservative.[xiv] Until 1988s, Xu Bing's work Tianshu (A Book from the Sky)[xv] came out and profoundly affected the Chinese art world. Xu Bing, the then young lecturer from the Central Academy of Fine Arts, exhibited this work in his first solo exhibition at the National Gallery of Fine Arts in October 1988. The hundred-meter-lengths of texts in sutra format beautifully hung from the ceiling, posted on the wall, and bound in classic form displayed on the ground. What was remarkable was that the characters in these elaborately crafted works were, in fact meaningless, nonsense scripts. The boxed sets of books of Tianshu, in particular, bound in traditional blue paper covers seem at first sight to be authentic printed characters in standard Chinese Song script, but on further inspection not a single character can be pronounced or understood. The work was an elaborate deceit, yet it dazzled the viewers with its strict disciplined skill and adherence to form, every detail of the piece was exquisite, including carving, printing, binding and the meticulous design. With great effort and care Xu Bing created every single character which is made up of recognisable parts or radicals of Chinese words and gave them new life, seriously and arduously creating a joke.
Xu Bing's Tianshu was widely acclaimed by academic art circles. The Symposium titled 'The Emergence of Chinese Modernism' for Xu Bing's Exhibition was immediately organized in the Central Academy of Fine Arts. All participants were progressive lecturers from the Central Academy of Fine Arts. They believes Xu Bing's work was the most forceful and sophisticated work of Chinese modern art and regarded it as a significant sign of emergence of Chinese modernism. [xvi]This view was further explicated by art historian Shao Dazhen in the authoritative official newspaper Renmin Ribao (People's Daily), "Tianshu testified to a significant sign of a new tendency among young artists to approach modernism… they are not satisfied with the copying and transplanting of Western art on a superficial level any more, but have entered the deeper level of Western art to understand its essence and explore its profound meaning instead of following it blindly." He recognized Xu Bing as a rebellious artist, and that although he had received strict academic training, he always raised questions in his work to make it challenging. [xvii]
The comments in People's Daily could be seen as an official recognition of Xu Bing's work and a significant recognition of Chinese modern art for the first time. But the political atmosphere changed soon afterwards. A bitter official critique appeared in the privileged newspaper on art and literature Wenyibao (Art and Literature Newspaper) two days before the first anniversary of 1989 Tiannanmen Square incident: "It gathers together the formalistic, abstract, subjective, irrational, anti-art, anti-traditional…qualities of the New Wave of Fine Arts…it is a kind of crystallisation for liberal tendencies in Chinese art of the 1980s."[xviii] Based on a contrary ideological point of view, the 'anti-tradition', 'anti art' and above all, 'anti-officialdom' aspect of Xu Bing's work condemned by this critic was in particular credited to many overseas art critics such as the comments from American critic Benjamin Lee: "The continuity from the sense/non sense of the individual character to that of the cultural products made of them is seen as a systematic de-construction of the written word and a denial of Chinese culture, a criticism of the politics of the Chinese nation-state, whose bureaucracies have inundated and controlled everyday life in a meaningless yet systematic fashion."[xix] This ideological approach of criticism make its points on addressing the cultural and political negation of Xu Bing's work on the one side but failed to notice that Xu Bing has always valued Chinese culture and tradition, as well as academic training on the other.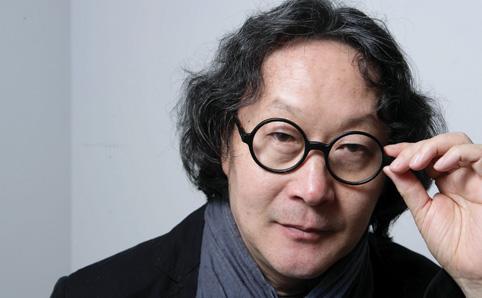 Xu Bing (b. 1955) graduated from the printmaking department of the Central Academy of Fine Arts, and became a lecturer in the academy's faculty upon graduation (where he received his undergraduate and master's degrees in 1981 and 1987 respectively). From the start of his career, Xu Bing was determined to combine Chinese traditional art theory and epigraphy into his woodcuts. In 1984, when the New Wave art emerged, Xu Bing summarised his thoughts on woodcut as follows: "I think the rule of traditional Chinese epigraphy could be used on the formal arrangement of wood cuts…There is much connection between the woodcut and Chinese traditional art theory. Chinese traditional art theory seems old fashioned and out of date, but it has touched on the principle of art in many ways. Some of the theory is identical with the pursuit of Western modern art, and it could still inspire us.[xx] Xu Bing has been especially enamoured of the veteran communist artist Gu Yuan's woodcuts which reflected in particular the peasant life of the communist's Yan'an period in the 1940s. He thinks Gu Yuan to be an artist of great power. During his study in the Central Academy of Fine Arts, he claimed he mostly learned about Gu Yuan's work. The reason for the intense study was not only due to his personal interest, but also due to the academy's teaching agenda in the print department. Gu Yuan's woodcut has become an icon of socialist realist art and was the model set for students to study in a compulsory course. But Xu Bing finally realized a certain intrinsic qualities in Gu Yuan's art could not be learned. It had nothing to do with technique, but represented as the revolutionary spirit of his whole generation, which Xu Bing believed the real meaning of the 'avant-garde'. In an article to memorialise Gu Yuan, he made it clear: "Do we still have a clear idea about art of Gu Yuan's generation? Do we have the same sincere attitude towards society and towards art? I am not assured of the answer. The only thing I am assured of is that I should think about it. This makes my own art practice begin to change and progress. It has ventured far from Gu Yuan's art on appearance, but in soul, it is closer to it." [xxi] Xu Bing's self-confession in his articles is obviously opposite to those who saw 'A Book from the Sky' as a mere mockery of Chinese tradition and modern politics.
At the time Xu Bing was studying and teaching in CAFA, he was deeply involved with what has been called the 'cultural fever' of the Chinese intellectual world. Foreign intellectual trends as well as a wide range of traditional Chinese philosophical, literary and artistic works were introduced and published during these years, devoured by eager university students and academics. Daoist, Buddhist and Confucianist thought went in and out of fashion fast, as did the writings of Nietzsche, Freud, Sartre, Wittgenstein and countless others. [xxii] Xu Bing said, he was reading three kinds of work; contemporary philosophy, for example Bergson and Camus; books by scientists talking about how people think, how they get ideas, how a scientist creates a new idea; he was also reading classical traditional philosophy, particularly Zen.[xxiii] Tianshu has strong connection to Zen, which makes people sceptical about the matters that they usually take for granted Tianshu was originally titled Xishijian-shijimojuan (The Mirror of the World – An Analysed Reflection – The Final Volume of this Century). Tianshu (A Book from the Sky) is a shortened title. It purports to be the mirror of the world, hence holding its secrets, although what is being mirrored cannot be read. In this sense, Xu Bing denigrated Chinese culture's uncritical reliance on text, the reliability of knowledge, and the futility of existence. The undermining of the cultural signifiers also can be extended to doubt world culture and, by implication, all human endeavours.
Like Xu Bing, many avant-garde artists such as Huang Yong Ping, Wu Shanzhuan and Gu Wenda, all acknowledged the influence of Chan Buddhism, which in some sense, like Dada, attempts to break free from any doctrine, dogma, text, or authority. Although reference to traditional Chinese philosophy, calligraphy and writing underpin all their works, differences can be found in the way that they address tradition. Xu Bing took a mystical perspective as his starting point and achieved the same aim by destroying the legibility of writing as Gu Wenda, Wu Shanzhuang and Huang Yongping, yet his anti-radicalism stance is expressed most clearly by the agonizing intensity of the artist's effort. How to reinvent tradition from the standpoint of contemporaniety carries the main burden of Xu Bing's cultural criticism. The long lasting practice, the painstaking effort, and the beautiful execution detached his work from immediate experience of the concepts from both Cultural Revolution and Western art, and distanced him to make a simple joke. The socio-cultural implications underlying Xu Bing's position were manifold. It exemplified a conscious effort on the part of the Chinese academic artist to reconstruct a modern art subjectivity of China that can stand on its own ground and on its own terms.
Xu Bing's Tianshu, therefore, is both avant-garde and academic. It has underscored various depths of sincerity, the zeitgeist of China in the late 1980s. It echoes Chinese intellectuals' concerns with the transformation of cultural systems towards modernism and critically queries the validity of tradition and culture during the procedure. It reflected the new strategy of a fight at both battlefronts introspection undertaken by contemporary Chinese intellectuals, which dictated the double critique of modernity and tradition as central to the mission of culture.[xxiv] The historical macrocosm of his critical perspective established itself firmly as the alternative model to system and control theory while re-containing it at the same time.
Notes:
[xiv] For Chinese avan-garde art in 1980s, see Gao Minglu, Chronology of Chinese, Avant-Garde Art, 1973-1993, in Andrews, Julia, F. and Gao Minglu, Fragment Memory, the Chinese Avant-Garde in Exile, Wexner Centre for the Arts, The Ohio State University. 1993, p16.
[xv] The English title of this work translated by Britta Erickson, see Erickson, Britta, The art of Xu Bing: words without meaning, meaning without words, Washington, D.C., Arthur M. Sackler Gallery, Smithsonian Institution, Seattle, University of Chicago, 1999.]
[xvi] The Symposium was briefly documented in Zhongguo Meishubao, Issue 46, 1988.
[xvii] Shao Dazhen. 'Talk on the Phenomenon of Xu Bing's Art'. Renmin Ribao, April 17, 1989.
[xviii] Yang Chenyin, ' An Essential Critique of 'New Wave' Art, Wenyi bao, (Literature and Art Newspaper), June 21, 1990. Partially translated by Britta Erickson in Three Installations by Xu Bing, Madison: Elvehjem Museum of Art, University of Wisconsin-Madison, 1992, p15.
[xix] Benjamin Lee, 'Going Public', Public Culture, vol.5, no.2, 1993, p165-166.]
[xx] Xu Bing, 'Wodui muke yishu de yixie kanfa.' Meishu yanjiu, April, 1984.
[xxi] Xu Bing, Gu Yuan zai wo xinzhong', Meishu yanjiu. 1, 1997.
[xxii] About 'Culture Fever', see Wang Jing ,High Culture Fever: politics, aesthetics, and ideology in Deng's China. Berkeley, University of California Press,1996.
[xxiii] Davidson, Christina, 'Words From Heaven', Art and Asia Pacific, Vol.1, no., 2, 1994.
[ xxiv]For the new strategy of double critique, see Gan Yang, 'Bianzhe qianyan,' Zhongguo dangdai wenhua yishi, Hong Kong, Sanlianshudian, 1988. p iii.
To be continued …
The views expressed in this column are the author's own and do not represent those of CAFA ART INFO.
Related posts: