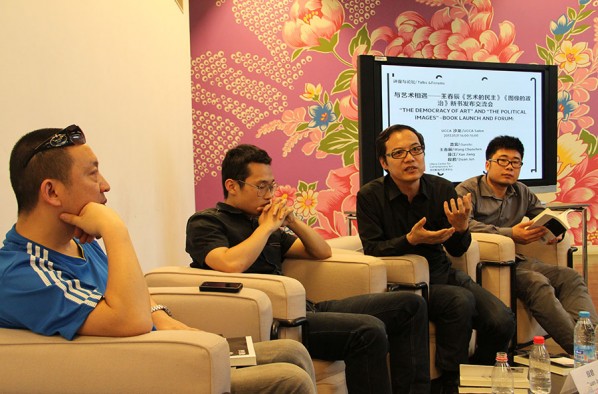 "Encounter Art: 'The Democracy of Art' and 'The Politics of Images' – Book Launch and Forum of Wang Chunchen" was held at UCCA of 798 district, Beijing, from 14:00-16:00 on May 11, 2013. Guests present included Duan Jun, Zhang Xiaotao, Xue Jiang, and the media, as well as readers had an interactive exchange on the book, paintings and people. The author outlined the general content, writing opportunity, and the spiritual path of the publication which was in cooperation with Xue Jiang. Curator Duan Jun made a general review of Wang Chunchen writings and translations, and gave a high evaluation of the new media artist Zhang Xiaotao by expressing recognition and appreciation of Wang's writings and the academy, from the perspective of an artist.
As curator of the Chinese Pavilion of the 55th Venice Biennale, Wang Chunchen shows the academic study of daily life in the new books "The Democracy of Art" and "The Politics of Images". If the Venice Biennale represents a point in time, the series of books records his staged learning and practices, reflecting the life history of a young scholar through his discussion on related issues in the art circle and the focus on social phenomena. The book is not important, but people can feel art, the sincerity of the artist which is also the original intention of Wang.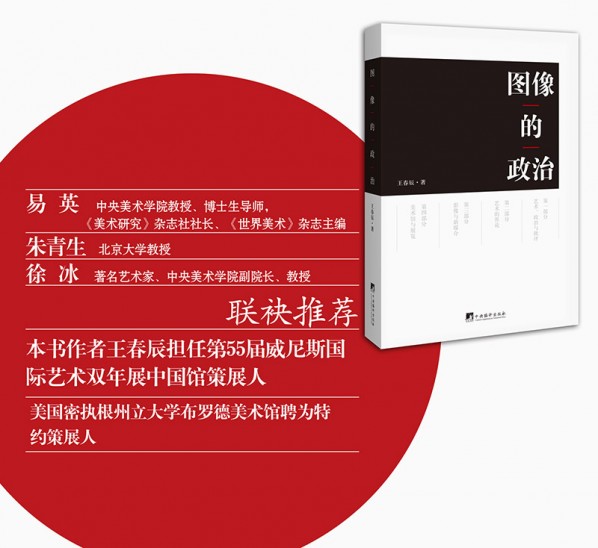 Recommended Contents of "The Politics of Images"
While "Art Intervenes into Society", the last book of Wang Chunchen had a reflective fight between the critic and art, "The Politics of Images" solves the problems of contemporary artistic appearances. Demolition, ink and wash, cultural reviews, social sculpture, conceptual abstract painting, the curse of ideology, Greenberg, Baudrillard, political expression, intervening into life, artistic utopia, the dream of modern desire, MoMA, CAFA, Super-organism… Wang Chunchen's scattered thinking is the wake-up call, which is one of the symptoms of contemporary art. For example: art that appears in contemporary art is not equal to contemporary art…, taking a photo is not equal to photography.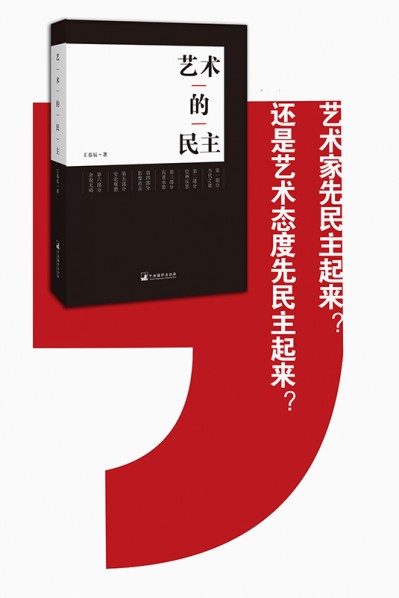 Recommended Contents of "The Democracy of Art"
The book launched the author's fragmented essays and criticism about some keywords on the vision of contemporary art. Entrances everywhere, everywhere is an exit, as Baudrillard said "fragmented text is the art of democracy". It's believed that the text of democracy is easier to find than extraordinary readers. Professor Yi Ying, a noted art historian from CAFA said: "Reading Chunchen's criticism, I could appreciate the academic study that is diverted from daily observation."
Professor Zhu Qingsheng, a noted art historian from Peking University, "Chunchen's books are the images of the academic life of a young scholar.
The famous artist Xu Bing said: "Like a sensitive search engine and a sound process, his mind analyzes "the fast-changing art landscape" at any time, never sparing any signs, correcting people's cognition to the nature of art.
Translated by Chen Peihua and edited by Sue/CAFA ART INFO
Related posts: