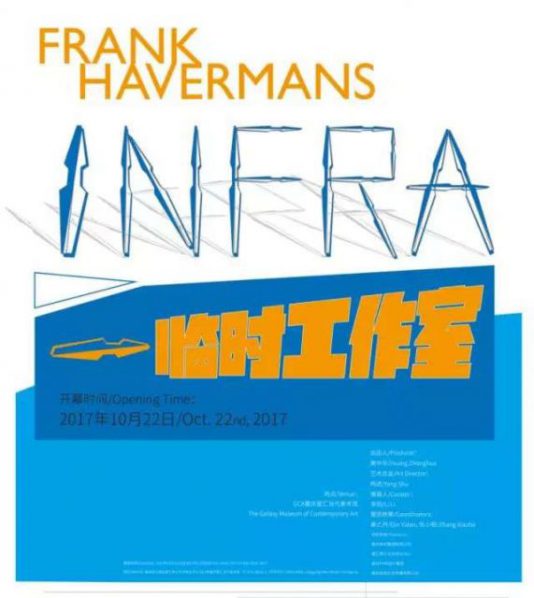 Studio Frank Havermans is an office for Art, Architecture, Design and Urban development, founded in 1998. The work evolves from a combined fascination for architectural space, construction and urban dynamics. The entire spectrum of architecture: autonomous installations, furniture, interiors, buildings, to large urbanism questions are the office work and research field, always looking for an alternation between research and more applied projects with the intention that it is constantly influencing each other. No distinction is made between autonomous and applied projects. An autonomous work or a commission work must have the same expressiveness. For Studio Frank Havermans the field in the visual arts ends where it loses the architectural context, and in architecture where the building or operation can't be managed by oneself anymore,or loses it's experimental character. This approach lesds always to (site-specific) architecyural installations with or without the purpose of use.The research fields are called KAPKAR (architectural) and TOFUD (urbanization).
Some works of TOFUD, such as TOFUD#Chongqing-BB2 which is based on Chongqing, some drawings and some brand new works are selected to this exhibition. You couldn't tell what you've seen but you see clearly everything, would be how you feel about Frank's art works.
About the exhibition
Dates: Oct 22, 2017 – Dec 3, 2017
Venue: The Galaxy Museum of Contemporary Art
Courtesy of the artist and the Galaxy Museum of Contemporary Art.
Related posts: