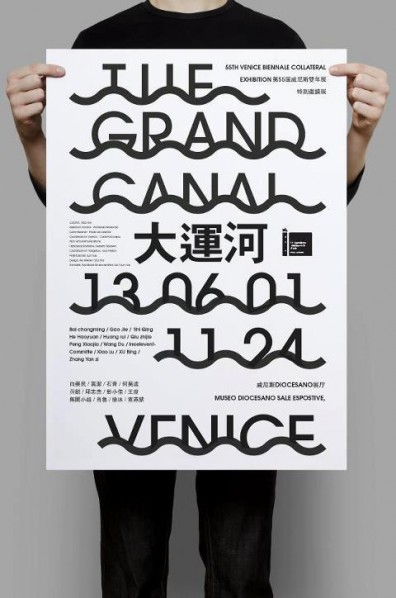 The Grand Canal of China, a living cultural heritage and the theme of this collateral exhibition, was dug to open up the exchange of human and material resources, and led to an encyclopedic dissemination of art, ideas and culture consistent with today's globalization. This exhibition shows the fusion of contemporary Chinese art, history, tradition and the material world. In an exploration of the Grand Canal's cultural and practical significance, Chinese artists deal with complementary dichotomies including manmade/natural, traditional/contemporary, male/female and material/spiritual. (China´s Grand Canal applies for World Heritage status)
Venue: Museo Diocesano, Sale espositive, Castello 4312, 30122 Venezia (VE).
Preview on 29 30 31 May,2013
Openning: 18:00,30 May,2013
Duration: June 1st – November 24th,2013
Artists:
Bai Chongmin,Gao Jie,He Haoyuan,Huang Rui,Peng Xiaojia,Qiu Zhijie,Shi Qing,Wang Du,Irrelevant Committee (Gao Fei, Chen Zhiyuan, Li Liangyong, Ye Nan,Guo Lijun, Jia Hongyu, Niu Ke, Wang Guilin), Xiao Lu, Xu Bing, Zhang Yangzi
Curator: Xiao Ge
Assistant Curator: Archibald Mckenzie
Commissioner: Paolo de Grandis
Coordinator in Venice: Carlotta Scarpa, PDG Artcommunications
Francesca Romane, Roberto Rosolen
Exhibition planner: Sun Yue, Wei Xingyi, Feng Jiao
Design: Wu Weihe, Zhu Sha
Translators: Archibald Mckenzie, Lu Meng, Luca Zordin, Sun Yue
For further information please visit www.grandcanalart.org or www.labiennale.org/en/art/exhibition/collateral-events/.
Related posts: