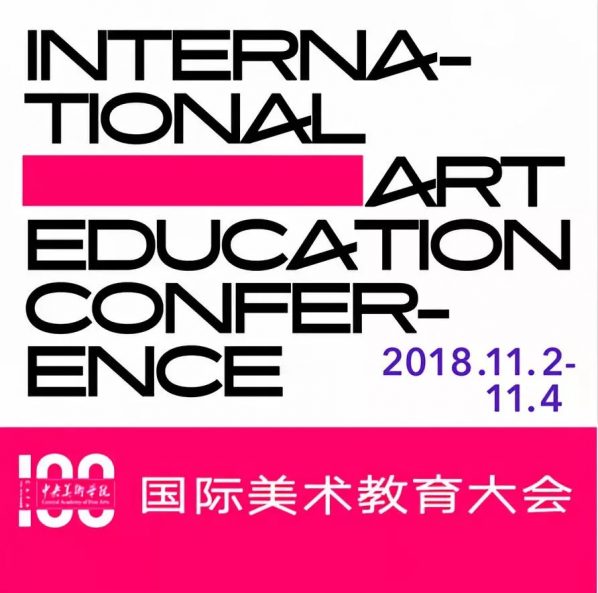 Today's world is characterized by pluralism. Mankind is facing unprecedented challenges; will we work together for the common good or will we choose to play a zero-sum game? Will we choose exchange and interaction or antagonism and conflict? Will the world come together or engage in trade protectionism? These are questions we must confront, which concern people's ideas, perceptions, and personal qualities. Art education makes the world better by shaping the people in it. One hundred years ago, the pioneers of modern Chinese art education wanted to replace religion with art education and founded the first national art academy in modern China, the antecedent to today's Central Academy of Fine Arts. In founding this kind of art academy, they hoped to change people through art education, and from there, to change the world. This aim has not changed. Today, we hope to join with art educators from round the world. The International Art Education Conference is not just an alliance of art academies; it welcomes all art institutions. Art education is not just a mission to be undertaken by universities and academies; it is the mission of individual artists, communities, museums, and art institutions.
Over hundred experts, scholars, and artists from more than 30 countries and districts will come together to discuss the theory and practice of art education, as well as the future of art education. The Conference is constructed into 6 forums: President Forum, Design Forum, Architecture Forum, Art History Forum, Art Administration Forum, and Art Museum Forum. Through lectures and discussions, the conference will comprehensively engage with the development of art education, the contemporary transformation of traditional art, the future of design, the fusion of technology and art, issues of architecture, urbanization and environmental protection, innovations in community art education, the study and expansion of the art-related humanities, and societal innovation in art institutions. The conference will also engage in a deep discussion regarding philosophical issues in art education, essential methods in staff training, and artistic intervention in society.
As the top academic conference in art education, the conference is committed to focusing on cutting-edge issues in art education, reviewing, summarizing, discussing new achievements in art education, and promoting the theoretical study of art education, to build a collaborative platform for international art education for the improvement of international art education.
GENERAL AGENDA
Forums of International Art Education Conference
Date: 2018.11.02 9:00-10:15
Venue: Multi-function Hall, CAFA
Keynote Speeches
Date: 2018.11.02 10:30-12:30
Venue: Multi-function Hall, CAFA
President Forum
Dates: 2018.11.02 14:00-17:30
2018.11.03 9:00-12:00 14:00-17:30
Venue: Plaster Pavilion, CAFA
Design Forum
Date: 2018.11.02 14:00-17:30
2018.11.03 9:00-12:00 14:00-17:30
2018.11.04 9:00-12:00 14:00-17:30
Venue: Multi-function Hall, Bldg.5, CAFA
As the theme forum of the design discipline of this conference—"Future·Unknown: President Forum—EDU·for the Future", is an activity of the "Future·Unknown, Global Education Plan" following the "Compulsive Innovation" and the "Youth Expressed". Through five sub-themes featuring educational leaders and strategists, invites presidents, educational experts and scholars from prestigious universities around the world to explore development of future design education, share their thoughts on future art design education, demonstrate global education leadership and jointly build a new model for future art design education to form a global design education community which gathers experts and different ideas to achieve diversity and win-win cooperation.
Architecture Forum
Dates: 2018.11.02 14:00-17:30
2018.11.03 9:00-12:00 14:00-17:30
Venue: Auditorium of Northern District, CAFA
"Challenge" has become the common condition and basic context of contemporary architectural thought, education and practice. The architectural forum will follow the lineage of open framework and fundamental reflection. In the three sessions: Architectural Thinking and Challenge, Architectural Education and Challenge, Architectural Practice and Challenge, we will inquire how we face the crisis situations of challenges, and explore the cultural attitudes, projective projects and critical determination connected with the paradoxical moments under crisis. We will then redefine the origin, clarify the current moment and create the future.
Art History Forum
Dates: 2018.11.02 14:00-17:30
2018.11.03 9:00-12:00 14:00-17:30
Venue: Auditorium of Northern District, CAFA
In this globalized age driven by changes in wealth, new media and high technology, the writing of art history has expanded from traditional academic domains to include more interdisciplinary and cross-cultural methodologies.
How to write art history from new perspectives and have in-depth dialogues with global art history is the starting point for us to understand ourselves and our relationship with the world.
Art Administration Forum
Dates: 2018.11.02 14:00-17:30
2018.11.03 9:00-12:00 14:00-17:30
Venue: West Wing of Academy History Hall, CAFA
Today education is the ultimate goal of all art institutions, which means art institutions, museum included, have the essential mission of education. The leaders of art institutions will need to make great effort on education, and art institutions are playing and will play a more important role in education.
Art Museum Forum
Dates: 2018.11.02 14:00-17:30
2018.11.03 9:00-12:00 14:00-17:30
Venue: Lecture Hall of CAFAM
In recent years, digital technology with its rapid development has been widely applied and popularized in various fields and industries, including art. It not only offers artists new media and means for creation but also brings about fresh creation dimension and ways of thinking. At the same time, it creates all kinds of possibilities for collections preservation, exhibition presentation, knowledge dissemination, atmosphere building and audience interaction in art museums. How to seize the opportunities brought by digital technology and deal with its challenges is a pressing issue facing global art museums and galleries today. This forum will explore the topic from art museum's academic research, public education, construction of substance & concept, and other aspects.
Courtesy of CAFA
Related posts: