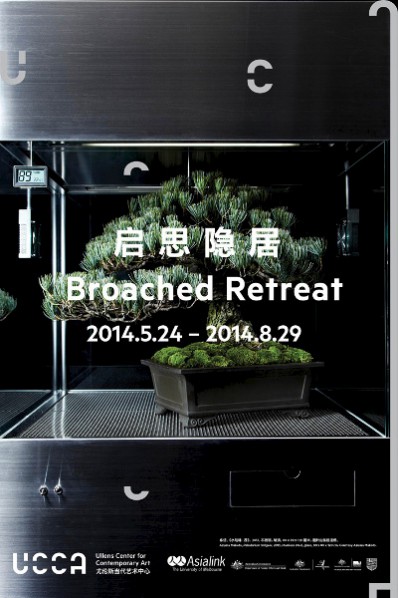 The Melbourne-based design studio Broached Commissions has pioneered a new approach to the applied arts and to design objects based on extensive curatorial research into overarching historical themes including colonialism and globalization. One of their central concerns is a key question in international applied arts practice: What happens to design when it migrates?
The group's first exhibition in China explores Australia's unique position as a mediator between European cultural traditions and a longstanding intellectual engagement with its East and Southeast Asian neighbors. Far from merely a show of Australian design in China, "Broached Retreat" invites international designers to collaborate on discussions on the history of design.
"Broached Retreat" takes the studio's first two highly successful collections, Broached Colonial and Broached East, and situates them in a new context: a pavilion constructed out of paper, stone, and steel. The pavilion, entitled Broached Privacy, addresses the question of how we experience personal, interior spaces today.
The UCCA exhibition is conceived by Broached Commissions Creative Director Lou Weis and designed by Chen Lu.
Participating designers include Broached founding members Adam Goodrum, Trent Jansen, and Charles Wilson alongside works by Keiji Ashizawa (Tokyo), Susan Dimasi (Melbourne), Max Lamb (London), Naihan Li (Beijing), Chen Lu (Sydney), and Azuma Makoto (Tokyo).
About the exhibition
Duration: 24 May – 29 August 10:00-18:30
Venue: Ullens Center For Contemporary Art – Long Gallery
Courtesy of the group and the Ullens Center For Contemporary Art, for further information please visit ucca.org.cn.
Related posts: