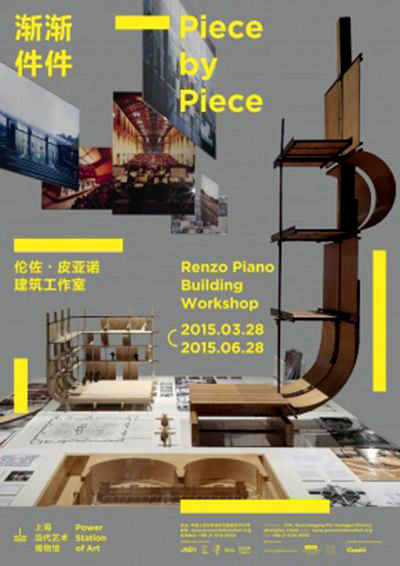 Established on Oct. 1st, 2012, the Power Station of Art (PSA) is the first state-run museum dedicated to contemporary art in mainland China. It is also home to the Shanghai Biennale.
Standing tall by Shanghai's mother river, the Huangpu River, PSA now occupies an area of 42-thousand square meters. With an internal height of 27 meters, the museum now houses exhibition sections that add up to 15-thousand square meters, and its 165-meter chimney, being an independent exhibition space, has also become an integral part of Shanghai's world-famous skyline.
Renovated from the former Nanshi Power Plant, PSA was once the Pavilion of Future during the 2010 Shanghai World Expo. The museum has not only witnessed the city's vast changes from the industry age to the IT era, but also provided a rich source of inspirations for artists with its simple yet straightforward architectural styles.
And as Shanghai's generator for its new urban culture, PSA regards non-stopping innovation and progress as the key to its long-term vitality. The museum has been striving to provide an open platform for the public to learn and appreciate contemporary art, break the barrier between life and art, and promote cooperation and knowledge generation between different schools of art and culture.
Since 2013, the Power Station of Art has set "architecture and space" as an important academic research direction, presenting thematic exhibitions, symposiums and practice projects each year, and meanwhile preparing to establish an architecture document database. Piece by Piece: Renzo Piano Building Workshop is the second large-scale exhibition of this project, and also the first retrospective of this Pritzker Architecture Prize winner in mainland China. This exhibition not only explores the relations among material, structure, atmosphere and inhabitants, but also manifests the inexorable process of this master architect setting out from Milan modernism, exceeding traditions, infinitely approaching precision and freedom of poem. It's believed this exhibition would bring enormous enlightenment and inspiration to young Chinese architects.
About the exhibition
Artist: Renzo Piano
Venue: 7F, Power Station of Art
Organizer: Power Station of Art, Renzo Piano Building Workshop
Courtesy of the artist and Power Station of Art, for further information please visit www.powerstationofart.org.
Related posts: