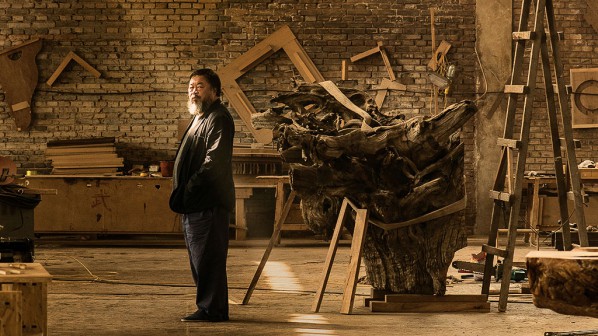 The Royal Academy of Arts presents the first significant British survey of work by Chinese artist Ai Weiwei. The exhibition includes major works spanning Ai Weiwei's career, as well as new work that is shown for the first time. Some of the highlights of the exhibition include that Straight: A 90-tonne installation created from bent and twisted rebar (steel rods used in construction) collected after the 2008 Sichuan earthquake; IOU Wallpaper: Promissory notes made out to each individual who helped Weiwei pay a 15 million Yuan ($2.4 million) fine for tax evasion
Free Speech Puzzle: A new work using the slogan "Free Speech" to decorate a map of China made of porcelain ornaments, and etc. Ai Weiwei's work is political and often viewed as controversial. His work tends to place Chinese art and culture in dialogue with Western contemporary art, either through its themes or his choice of materials.
The artist's work has not been seen extensively in Britain. However, he was commissioned to place a work in the Turbine Hall at the Tate Modern in 2010, when he filled the space with millions of porcelain sunflower seeds. The artist also teamed up with the Swiss architecture firm Herzog & de Meuron to create the 2012 temporary Serpentine Gallery Pavilion.
As reported by the Guardian, Stephen Fry, an RA Trustee thought highly of Ai's exhibition who said, "I am incredibly excited that the Royal Academy will be showing the work of Ai Weiwei, one of the world's most celebrated and extraordinary artists, social critic, sculptor and video artist. "
The exhibition will remain on view till 13 December, 2015.
Courtesy of the artist and the Royal Academy of Arts, for further information please visit www.royalacademy.org.uk.
Related posts: