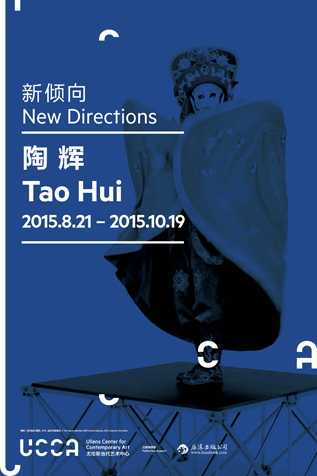 Growing up in a small mountain town overlooking the Yangtze river in Sichuan, Tao Hui (b. 1987, Yunyang) was surrounded by verbal transmissions of folklore and tales of bizarre happenings that befell his neighbors and friends. A collector of such stories and a natural raconteur, the artist transforms these anecdotes into video installations, acting as portals through which the audience can travel to a space not unlike the misty village of his childhood: a special purgatory where ghostly realms and the human world become intertwined, a reality stranger than fiction.
In this exhibition, the second in UCCA's ongoing series "New Directions", Tao Hui presents a group of new and existing works in the Long Gallery. Told through a multipart video installation filmed especially for this exhibition, Extraneous shares the story of a young girl whose extra finger causes disagreements in her family, eventually leading her to sever it with a kitchen knife and burn it to ash. In 1 Character & 7 Materials, the tired, disembodied voice of a woman heard through wireless headsets recounts the scandalous story of falling in love and having a child with one of her music students, while a large screen toggles among disparate and outlandish narrative scenes. The final piece in this triptych, The Acting Tutorial, follows thirteen actresses methodically reproducing various extremes of human emotion as a technical exercise. As their exhaustively histrionic enactments crescendo, their artifice also slips into a horrible reality and the viewer is left at a surreal intersection between performance and the real world.
Tao Hui's solo exhibition, the second installment of the "New Directions"series, is accompanied by a monograph supported by Post Wave Publishing Consulting. "New Directions" is initiated by UCCA Director Philip Tinari. "New Directions: Tao Hui" is curated by Felicia Chen.
About the exhibition
Duration: 2015.8.21 – 2015.10.19
Venue: UCCA
Courtesy of the artist and UCCA, for further information please visit http://ucca.org.cn/en.
Related posts: