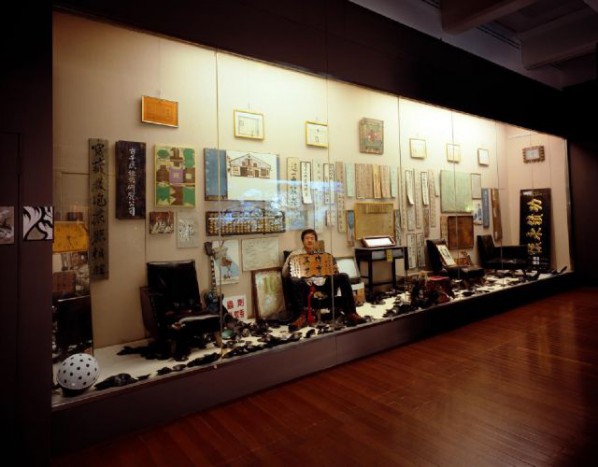 Hanart TZ Gallery is pleased to present "Antiquity-like Rubbish Research & Development Syndicate", a solo exhibition by the internationally renowned Taiwanese contemporary artist Yeh Wei-Li. Known for his photographic and process-based projects, for this exhibition Yeh Wei-Li has created a special installation of his ongoing Antiquity-like Rubbish Research & Development Syndicate, an ambitious project focused on and questioning the concept of "production". Here Yeh creates numerous pieces of "art" via the collective labor of collecting "junk", and challenges definitions of what is "junk" or "rubbish" and is "art." Through his works, lifestyle and working spaces, the Yeh attempts to redefine the meaning of material "junk" within the context of contemporary society and to explore the aesthetic potentiality of the subject. This process-oriented work began in 2010, and it has since materialised in different temporary collaborations involving various forms of production, reflection, and media.
About the exhibition
Date: Jan 22, 2016 – Mar 5, 2016
Opening: Jan 22, 2016, 18:00, Friday
Venue: Hanart TZ Gallery
Courtesy of the artist and Hanart TZ Gallery.
Related posts: