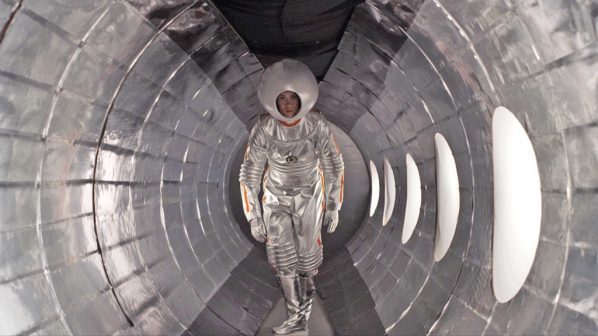 In its three-part inaugural exhibition, Times Art Center Berlin (TACB) will introduce a part of the Chinese art world which is critically important but remains lesser known in the West and underrepresented in the global art scene, namely, the contemporary art production from the Pearl River Delta. In recent years, art created in China, by artists both from China and abroad, has become a major part of the global art scene. Now, the time has come to reflect this progression in Berlin. As an associated organisation of the renowned Guangdong Times Museum, Guangzhou in southern China, TACB has been established with that mission in mind. It is the first time an independent Asia-based art museum has founded a parallel institution abroad.
Times Art Center Berlin, a new experimental space for contemporary art from China in Berlin, has opened to the public in November 2018. It is initiated by the Guangdong Times Museum in Guangzhou.
About the exhibition
Curated by HOU Hanru, Co-curated by XI Bei
Dates: 18.01.2019 – 23.02.2019
Opening: Thursday, 17 January 2019, 6:00 – 9:00 pm
Artists: CHEN Shaoxiong, CHEN Tong, CHENG Chi Lai Howard, Isaac CHONG Wai, Simon DENNY, HUANG Xiaopeng, KWAN Sheung-Chi, Linda LAI, Warren LEUNG Chi-Wo, LI Liao, LIN Yilin, LIU Chuang, Phoebe Ching Ying MAN, PAK Sheung-Chuen, Eric SIU, SONG Ta, TSANG Kin-Wah, YANG Yong, Samson YOUNG, Ming WONG, WONG Ping, ZHOU Tao
Panel Discussion with Li Zhenhua, Marie-France Rafael and Olaf Stüber
Date: 23.02.2019, 6:00 pm
Li Zhenhua is an independent curator. He works and lives in Zurich and Berlin. He was the chief curator of the 3rd Shenzhen Independent Animation Biennale and the film curator of the 2nd Art Basel Hong Kong.
Marie-France Rafael is a researcher at the Muthesius University of Fine Arts and Design, Kiel. In 2017, she published the monograph Reisen ins Imaginativ. Künstlerische Displays und Situationen at Walther König, Cologne. She was in charge of the concept and organisation of the Videtart at Midnight Festival 2018.
Olaf Stüber is an art dealer, curator, publisher and lecturer. In 2008, together with Ivo Wessel, he founded an international platform for artists' films and videos in Berlin: Videtart at Midnight. He is an active member of IKT International Association of Curators of Contemporary Art.
Courtesy of the artists and Times Art Museum, for further information please visit www.timesmuseum.org.

Related posts: