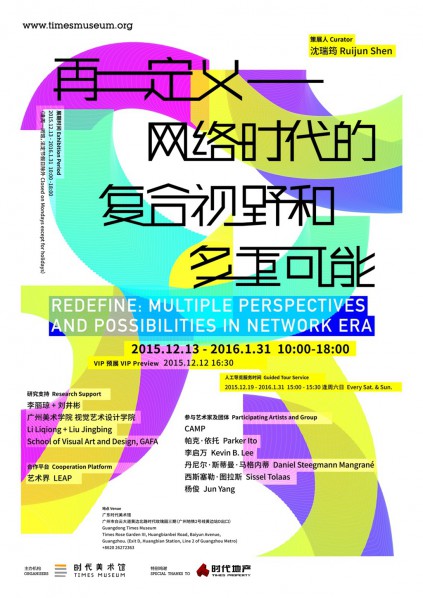 The Internet has been widespread for just over two decades, and has already become indispensable in our lives. The Internet has made the flow of information more transparent and allowed for greater consolidation of resources, facilitating the partial disintegration of monopolies. The emergence of new business and consumer models, the old systems of oversight and evaluation from the era of industrialization and standardization have changed in response. Diversity of standards, unique experiences, flexible identities and the spirit of sharing are the new experience brought to us by the Internet.
The Internet presents us with a multidimensional reality. It has broken down the barriers between different systems and regions, so that information from different systems can be found and presented between them. It can provide us with multiple or even contradictory perspectives for viewing the same facts. Because of the Internet's cognitive method of "connecting everything," the links between different things have been strengthened and highlighted. In this era, the individual is no longer isolated. The individual can use the Internet to interact with the outside world at will. The characteristics of the individual can, through this interaction, change at any time, and be continually redefined and updated through practice. Thus, the acceptance of multiple identities and variable standards has become crucial, a core condition for the production of diverse, unique individuals.
In this exhibition, Times Museum hopes to set aside the series of questions raised by post-internet phenomena to focus on two themes relating to the Internet, using these two entry points as a more creative approach to the understanding of these phenomena and to expanding our knowledge through action and practice. We will use the concept of "networks" as a curatorial approach, inviting artists, magazines, and institutions to join together, using such methods as artwork commissions, research group observations, exchange platforms between magazines and museums, joint research with the School of Visual Art and Design of the Guangzhou Academy of Fine Arts, publications and internet promotions to examine the concept of "networks". Collaborating with Leap Magazine for the December 2015 issue and the "Times Museum Art on Track" program, we will present three works of the same conception by artist Sissel Tolaas in three different forms of presentation and on three different platforms to test the effects. The exhibition aims to explore the possibility of constructing our knowledge of the world through diverse, shifting conceptual perspectives, maintaining clarity and shaping individuality within a constantly shifting reality.
About the exhibition
Date: 13 December 2015 – 31 January 2016
VIP Preview: 12 December 2015
Participating Artists and Group: CAMP, Parker Ito, Kevin B. Lee, Daniel Steegmann Mangrané, Sissel Tolaas, Jun Yang.
Research Support: Li Liqiong + liu Jingbing, School of Visual Art and Design, GAFA
Cooperation Platform: LEAP
Curator: Ruijun Shen
Venue: Guangdong Times Museum
Address: Times Rose Garden III, Huangbianbei Road, Baiyun Avenue, Guangzhou (Exit D, Huangbian Station, Line 2 of Guangzhou Metro)
Hours: 10:00-18:00 Tuesday – Sunday,
Guided Tour: 15:00-15:30, every Saturday &Sunday, 19 December 2015- 31 January 2016
Tel: +8620 26272363
Courtesy of the artists and Guangdong Times Museum, for more updates and further information, please subscribe to Times Museum wechat account, or closely follow our Sina Weibo, Douban and official website; All events happen within Times Museum except for special notice, or visit www.timesmuseum.org.
Related posts: