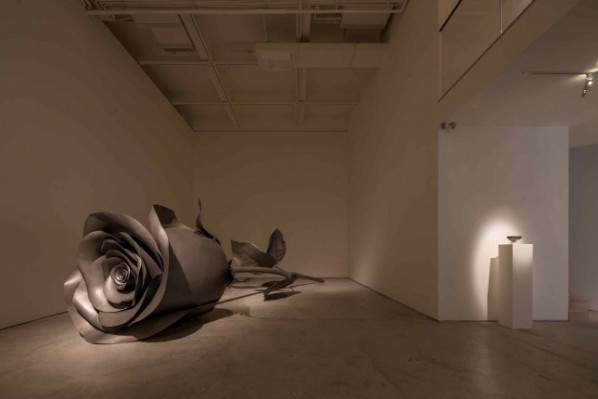 Like a flower, love blooms and withers in a constant cycle of nature; like our body, love rushes toward demise from the moment it was born.
— Cai Zhisong
In a temporal world where human happiness is deeply rooted in desires and satisfactions, avarice and thirst for material pleasures inadvertently shape our future self. A path seemingly exists between the life lived in one's memory, and the life imagined in one's vision. For Cai Zhisong, this long path comprises countless moments of struggle and pain, the most indelible of which is love.
Floating Rose, Cai's solo exhibition, examines the inseparable joys and sorrows of romance that blooms and withers like the rose. What does not perish is the human longing, which drives people in their lifelong quest for love, and at the same time, for a transcendental existence in the secular world. The unvarying destiny of craving and pursuit is manifested in Cai's Rose series, where the blooming flower made of lead captures the stirring quality of love — exquisite yet poignantly fragile. After exploring the rose as the symbol of love and the spectrum of grief and delight, Cai addresses spirituality in his Motherland series, where unfettered by the logic of constancy, he investigates the sublimation of experience. Through his profound engagement with the medium of metal materials, from steel and lead, to bronze and tin, he acknowledges these moments of bliss and woe, seeing them through the lens of solicitude and compassion, as he blends Western classical artistic expressions with Eastern thoughts.
Cai Zhisong (b. 1972) has garnered international recognition and numerous prestigious awards over the years, including the Gangsong Family Fund Award (1997); the Taylor Prize at the Paris Autumn Salon (2001), which he received at the age of 29, making him the first Chinese artist to ever receive the honor in the event's 103-year-long history; the bronze award of the 10th National Artworks Exhibition (2004), and the President's Prize at the Central Academy of Fine Arts, Beijing (2004). He also participated in the 54th Venice Biennial in 2011. The following year saw his debut on the cover of French publication Art Actuel, where he was selected as one of the "Global 100 Art Leaders."
His works have been collected by renowned museums, galleries, and art institutions, including Rockefeller Foundation for the Arts, Tyler Foundation, Newark Museum of Art, Museum of Regensburg, Greece Art Gallery, National Museum of Indonesia, National Museum of Singapore, Deutsche Bank, Embassy of Belgium in China, National Museum of China, National Art Museum of China, Central Academy of Fine Arts Art Museum in Beijing, He Xiangning Art Museum, Zhejiang Art Museum, and Today Art Museum.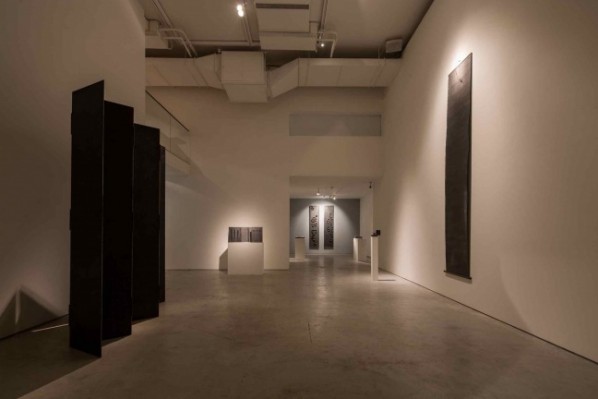 About the exhibition
Dates: 12/11/2015 – 01/17/2016
Opening Reception: 11.14 4:30 p.m.
Venue: Tina Keng Gallery, Taipei
Courtesy of the artist and Tina Keng Gallery, for further information please visit www.tinakenggallery.com.
Related posts: