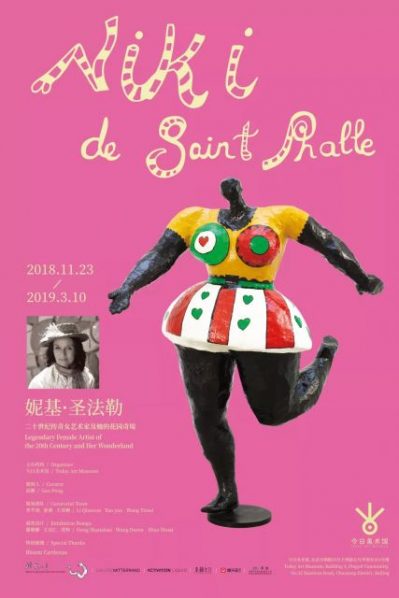 Niki de Saint Phalle, a Franco-American sculptor, painter and filmmaker, is one of the most popular artists, and one of the most important feminist artists of the 20th century.
In 1961, she picked up a rifle, buried paint bags and small objects under a plastered canvas, and let the paint splash wantonly by shooting, creating an unprecedented "shooting painting". This "murder without victims" was in contempt of social stereotypes and an affirmation of the power of women.
Inspired by her female friend's pregnancy in 1965, Niki de Saint Phalle began to create sculptures depicting women. The series of colorful and curvaceous Nana sculptures subverted the image of women in traditional aesthetics and dawned a liberation of the female body being represented by a female artist.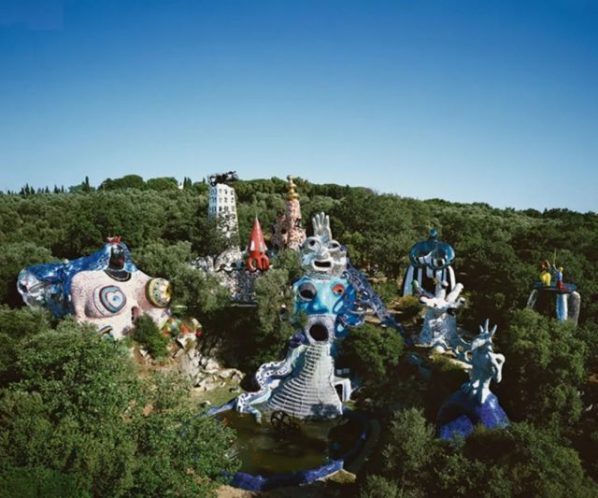 In 1966, Niki de Saint Phalle produced a giant female sculpture in a lying position, Hon, for the Museum of Modern Art in Stockholm. The only entrance to the sculpture was the "vagina", which caused a huge reverberation around the world.
Since 1978, Niki de Saint Phalle, inspired by the 22 cards of the Major Arcana of Tarot divination, spent two decades of creativity and energy, to design and build a monumental sculpture garden like a kingdom of fairy tales, the Tarot Garden.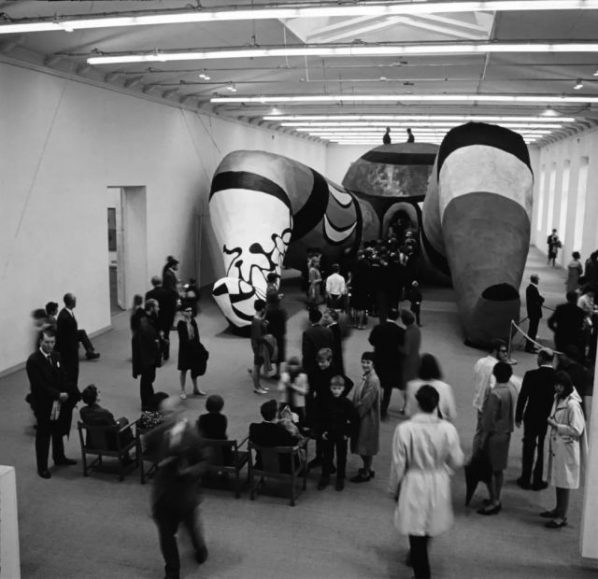 Invited by then French President Francois Mitterrand in 1983, Niki and her husband, Swiss kinetic artist Jean Tinguely, designed and created a public fountain of juxtaposing sculptures next to the Centre Georges Pompidou in Paris to welcome millions of visitors since.
In 2014, the Grand Palais in Paris launched the large retrospective exhibition of Niki de Saint Phalle, attracting more than half a million visitors for the duration of the 4-months show. Dior released the Spring/Summer 2018 Fashion Show at Paris Fashion Week, which incorporated a great deal of aesthetic elements inspired by Saint Phalle's work.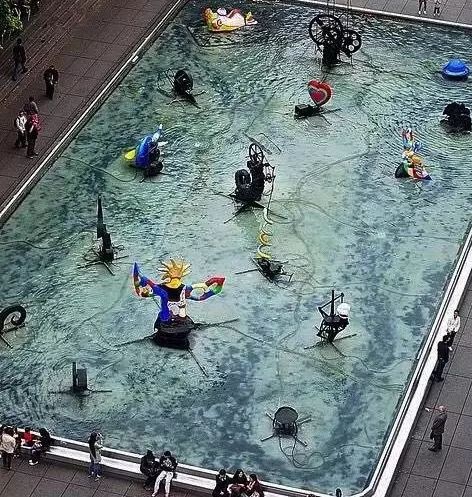 Niki de Saint Phalle's classic works and legendary life will be fully and stereoscopically presented in the exhibition of Niki de Saint Phalle's Wonderland Garden. The exhibition will be ceremoniously put on display on November 23, 2018 at Gallery 1 of Today Art Museum, until March 10, 2019.
The exhibition takes three years of communication and planning, involving nearly 200 people. The final exhibition includes nearly 100 works shipped from Belgium, the United States and France, worth about $20 million, such as the Nana series and the shooting paintings. In the exhibition hall, there are more precious self-described documentaries of Niki de Saint Phalle, personally explaining the works for you. The large interactive wall will invite the audience to jointly create a unique wonderland. Today Art Museum even invites professionals from the Central Academy of Drama to work together in the exhibition design. Inspired by the Tarot Garden, nearly 500 square meters of exhibition space on the second floor of Gallery 1 will present a huge and colorful garden, and bring you a warm and fantastic experience of winter exhibition!
Courtesy of Today Art Museum
Related posts: