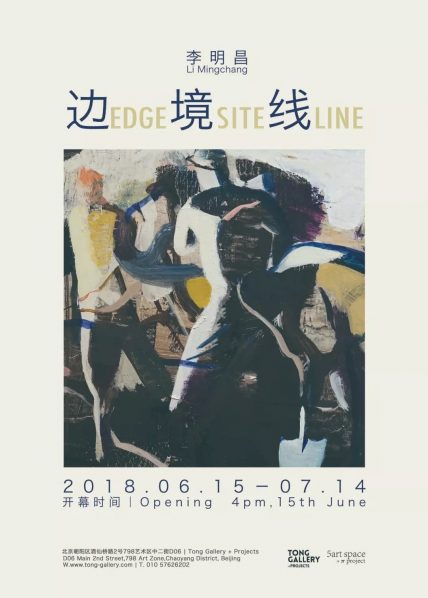 Tong Gallery+Projects announces the opening of "Edge Site Line", the solo show featuring artist Li Mingchang. In recent years, Li Mingchang tends to probe personal predicament via painting, to explore the generalized edge that painting could refer to by combining gray narrative with obscure brush. The exhibition will present more than a dozen works newly created easel paintings, and it will open to the public until 14 July.
"The more you discuss, the faster you will accelerate the semantic outflow. Yet, compelled by the alternating and cycling of semantics in time, one is often bound to reach a critical point and to reconsider the illusive daily life. Some time ago, I incidentally found an old painting of 2014, in which several blurred figures are doing the minesweeping with detector in the border area. I changed this painting and gave it a new title 'Edge Site Line'. I think, 'Edge Site Line' indicates not only physical or geographic meanings, but also various tiny confrontations in daily politics, including our body and consciousness. Furthermore, back to the experiment of easel painting, don't we know the difficulty in touching the edge of painting? Uncertainty and sense of crisis is everywhere."
–Li Mingchang
About the exhibition
Dates: Jun 15, 2018 – Jul 14, 2018
Venue: Tong Gallery+Projects
Courtesy of the artist and Tong Gallery+Projects, for further information please visit www.tong-gallery.com.
Related posts: