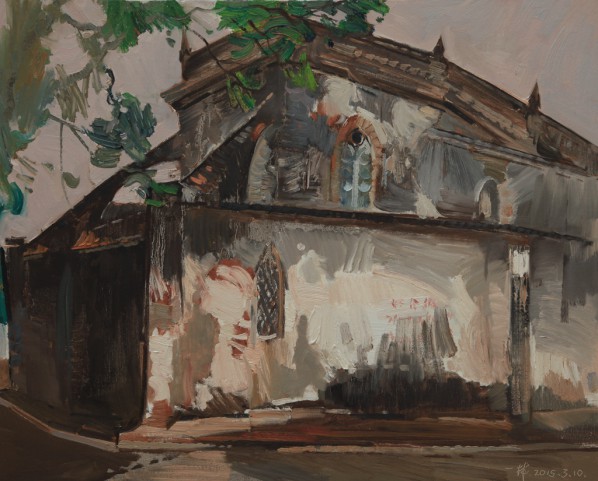 In March 2015, invited by Guangxi Arts Institute, Ding Yilin, Deputy Director of the Institute of Plastic Arts and doctoral tutor, together with 6 doctoral candidates and 2 visiting scholars went to Weizhou Island, Beihai City, Guangxi Province for a ten-day course in sketching and creation.
Looking at the subtropical scenery which was a great contrast to the northern landscape, the students had to abandon the inertia expressive way used in previous sketching and painting, each work was from experience, created from the mind. Ding Yilin was on-site to direct the teaching, he hoped the students would be able to undertake an in-depth and true expression, from different experiences and feelings.
The teacher and his students had a harvest in the ten days, they created nearly 100 paintings, which were on show at the Art Museum of Guangxi Arts Institute on March 18 going through to March 22. During this period, Ding Yilin was invited to give a lecture entitled "The Plastic Elements of Painting" at the academic lecture hall of Guangxi Arts Institute, while the doctoral candidates had an in-depth and warm exchange with the master degree candidates of Guangxi Arts Institute on the topic of "the learning experience and artistic feeling of a master degree candidate", the exhibition and lecture event was highly praised by the teachers and students of Guangxi Arts Institute, and promoted the academic exchanges between the two art schools.
Text by Ma Lei from the Institute of Plastic Arts, translated by Chen Peihua and edited by Sue/CAFA ART INFO
Related posts: